Cosmetology Continuing Education
When you work as a professional in the beauty industry, you have so many career options to consider. After cosmetologist training, you can work as a makeup artist, stylist, nail tech, esthetician, and as another beautician related creative. To work in many of these roles, you must typically earn your professional beauty license in a relevant area to meet state requirements.
Once you earn your license, you aren't off the hook. In addition to providing your renewal application and fees by a particular deadline, you may have to take cosmetology continuing education classes to keep your license active. Continuing education can even be a part of cosmetology teacher requirements. Luckily, we've got you covered when it comes to finding CEUs in your area!
I Want To Find Continuing Education Beauty Classes Near Me!
Let's get started! Use the simple search tools on this page to see the beauty school options in your state. We recommend comparing all of the cosmetology continuing education courses available to you. If you're not sure how many CEUs you need, take advantage of our endless FAQ resources while you weigh your options about where to get credits. In the following sections, we will take a look at the kinds of classes that affect and enhance beauty professionals. As you will see, this requirement isn't created just to make you jump through hoops and increase revenue.
Continuing education courses provide working professionals a way to stay current, and deliver the safest services to their customers.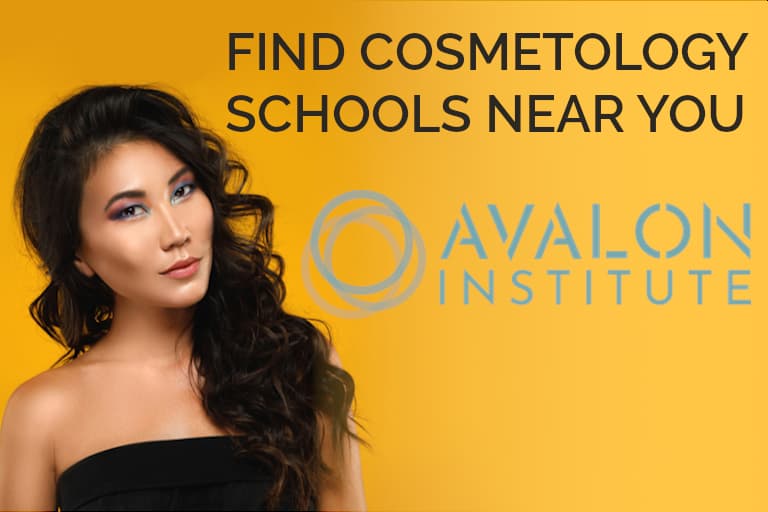 sponsored content, school availability varies by location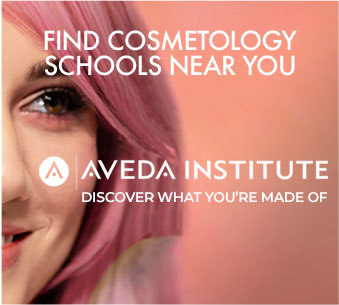 sponsored content, school availability varies by location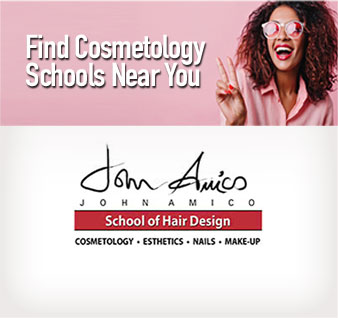 sponsored content, school availability varies by location

sponsored content, school availability varies by location

sponsored content, school availability varies by location

sponsored content, school availability varies by location
Why Do I Have To Take Continuing Education Cosmetology Courses?
There can be several benefits to continuing education courses. Typically, you can think of them in two categories that we'll refer to as style and substance. The style courses help you stay up on the latest trends in your niche of the beauty industry. The substance courses are the ones that help you stay current on safety and sanitation issues that can are set forth by local health department regulations.
When choosing cosmetology continuing education classes, you should make sure they are accredited or approved by your State Board of Cosmetology. Of course, if you are just taking a course to learn new skills, Board approval may not be relevant. For instance, you might take a workshop to learn how to master a new braiding technique, or how to use a new product that is sweeping the industry. There are a million reasons why it's smart to continue learning, no matter what credentials or certifications result from the experience. Just be sure the goal of the course aligns with your desired professional outcome.
Ultimately, you want to be a leader in the world of beauty. That's why you should always keep an eye out for the latest courses offered at beauty schools, local salons, and during events for cosmetology professionals. These are common across the U.S. as new trends, techniques, and products are constantly being developed and promoted. Some of these topics can include: Cutting and styling, coloring, nail and makeup artistry techniques. You can even find continuing education courses focused on professional skill development. These classes can extend your core training into areas that can also prep you for salon management or ownership.
Health and sanitation focused cosmetology continuing education courses
Of course, when states require professionals to complete continuing education, there is always a component that addresses public health. Many cosmetology boards require that hair, makeup, nail, and massage professionals take continuing education courses in this area. For instance, in the State of Texas, professionals must take at least one course in sanitation between renewal periods. Additionally, you must take at least 3 hours in any other subjects related to your license. Like many states, Texas also gives students continuing education cosmetology course options for different types of professionals. For instance, manicurists can choose between courses in health & safety, nail health, sanitation – or they can take a 4-hour sanitation course.
Estheticians and operators have similar options for continuing education. If your state has continuing education as part of their cosmetology teacher requirements, you may have a similar assortment of options.
Are You Ready To Learn More About How To Meet CEU Requirements?
If you're still saying "I want to find continuing education beauty classes near me," then don't waste any time. Let us expedite your process for finding out your best options for cosmetology continuing education classes. Whether you need to meet renewal requirements, or want to make sure you're hip to the latest styles, let's make it happen.
Cosmetology Continuing Education Schools Near Me
Commercial Career