Barber School
Barbershops have always been a place for men to get their hair cut, socialize, and gab about everything from sports to stock tips. Although today some women visit barbershops and some men visit stylists and salons, the barbershop and its iconic red, white, and blue striped pole is still a cornerstone of male culture.
If you've got an eye for style, a creative flair, and an appreciation for America's unique barbershop culture, a career as a barber could be your calling. This page will help you understand the difference between this trade and the larger field of cosmetology, what to look for in a school, and what to expect during your journey to becoming a licensed barber.
Learn More About Barbering
What Does a Barber Do?
As a barber, you'll cut, style, shape, and treat men's hair—and sometimes women's and children's hair, too. You'll give shaves and trim facial hair and sometimes perform neck and scalp massages. Like all specialists in the field of cosmetology, you'll make a ritual out of maintaining your tools, station, and clients to the highest standards of hygiene and sanitization.
Things haven't always been so easy for barbers, though. For about two centuries—between 1540 and 1745—barbers doubled as surgeons. Although they received no special training and were often illiterate, barbers did not only cut hair, but also extracted teeth, conducted bloodletting, treated wounds, and even performed outright operations. In fact, the origin of the barber pole can be traced back to this time, with the red in the pole representing bloodletting and the white representing bandages.
Luckily for you, things have changed since then, and barbers today just focus on hair. You will, however, be expected to become an expert in your trade, which means understanding the biological makeup of hair and the human scalp. Your clients will rely on the mastery of your tools, which include electric trimmers and their many attachments, blow dryers, razors, scissors, combs, and brushes. You'll also be expected to know about products like pomades, hair sprays, gels, and lotions, and the hair types these products work best on.
Finally, understanding that your line of work is serving clients will help you become a great barber. Clients become regulars when they feel a connection to you. The social outlet you provide and your friendliness are just as important as your ability to cut hair.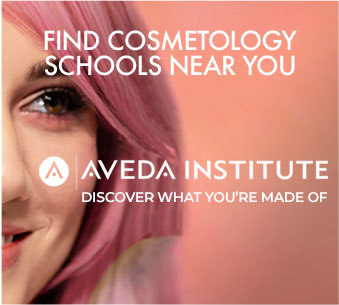 sponsored content, school availability varies by location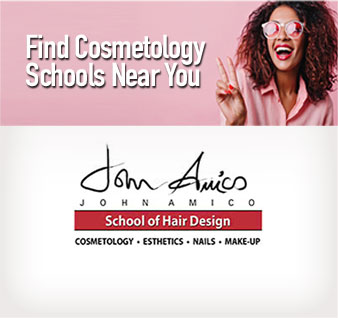 sponsored content, school availability varies by location

sponsored content, school availability varies by location

sponsored content, school availability varies by location
What Is the Difference Between Barbering and Cosmetology?
Barbering can be considered a subspecialty in the larger field of cosmetology. While cosmetologists train to work in hair, nails, skin, makeup, and overall beauty enhancement, barbers focus on cutting hair—almost exclusively men's hair—and giving shaves and trimming facial hair. They might learn specialized techniques such as coloring and permanent waving like cosmetologists do, but it's not essential. Barbers and cosmetologists also earn different licenses that specify which services they can legally perform.
How to Become a Barber
The first step to becoming a barber is to complete a barbering program. You might choose to enroll in a dedicated barber school or sign up for a barbering program in a cosmetology school that offers barbering as a specialty. Because states have different requirements for training and licensure, it is important to start by checking with your state cosmetology board.
Some states will allow you to participate in an apprenticeship rather than attend a training program. Yet other states require both.
What Are the Requirements for Enrolling in Barber School?
Unlike licensure qualifications, the requirements for enrolling in barber school typically don't vary much from state to state. You'll need to be at least 16 years old and have a high school diploma or an equivalent credential, like a General Education Diploma (GED).
You might also have to pass a background check. The way criminal history is handled varies by state. Some states prevent you from earning a license if you've been convicted of a crime. Others do not, but rather, it depends on whether the crime was a felony or misdemeanor and, possibly, on the severity of the crime.
How Long Does It Take to Complete a Barbering Program?
It usually takes one to two years to complete a barbering program. The length of your barbering program will depend on the state you live in.
You'll have to complete the set number of training hours either in a barbering program or, if your state allows it, as part of an apprenticeship. The average number of training hours is typically between 1,500 and 2,000. If you pursue the alternative apprenticeship track, you can expect to complete about twice as many hours.
How Much Does Barber School Cost?
Barber school generally costs between $10,000 and $20,000. This wide range is due to a number of factors.
The length of the program, determined by your state's required number of training hours, could impact the overall cost. Another variable is your location—schools in expensive urban areas tend to cost more than programs in rural areas. Finally, programs that include tools, supplies, textbooks, mannequins, and other materials in their tuition will be more expensive.
What Will I Learn in Barbering School?
In barbering school you'll learn everything you need to know to pass any exams required for licensure and to begin your career. You will learn about procedures for setting up and breaking down a workstation, prepping clients, cutting and styling hair, shaving, and maintaining a safe and sanitary facility. Curriculum typically includes theory and practical, hands-on training such as:
Theoretical Study
Bacteriology
Hygiene, sanitation, and sterilization
Health and safety
Customer service
Scalp and skin diseases
State barber laws, rules, and regulations
Practical Techniques
Cutting and trimming of men's hair
Men's shaving and grooming
Honing and stropping of razors
Shampooing
Scalp massage
Hot towel treatments
How Do I Find the Best Barber School Near Me?
The best way to choose a barber school is to do research and ask questions. Here are some specific tips.
Compare at least three schools before making a final decision.
Consider both cost and financial planning. Find out whether a school provides financial aid options and helps you with a payment plan.
Make sure the program meets your state licensing requirements.
Ask the schools you are interested in whether classes are taught by experienced barbers.
Also ask schools whether they have career services to help you transition to the workplace.
Apprenticeships
Apprenticeships are formal arrangements in which you work with a professional barber for a specified amount of time in place of attending a barbering program. You will need to obtain a barber apprentice license and follow the requirements of your state cosmetology board.
Before deciding on this option, you should weigh the pros and cons.
The greatest benefit of apprenticing is the training environment. When it comes to hands-on work like barbering, first-hand learning in a real-world business with actual clients is ideal. The "master barber" who will mentor you will be a current, full-time professional. You'll be able to watch and learn as he or she operates in an actual, working barbershop—not a school setting.
Apprenticeships also save you the costs of training and typically get you started earning right away. However, your earnings during your apprenticeship may be minimal, so you will need to factor that in against the cost of training.
If the idea of going to classes doesn't appeal to you, an apprenticeship can be a great alternative. And you will start building relationships and getting your name out right away.
On the negative side, you almost always have to put more time into an apprenticeship—about double in most states—compared to traditional training hour requirements. Some states require you to complete a specific number of hours—as many as 4,000. Other states require a time commitment of about two years. And yet others require both a minimum length of calendar time as well as a certain number of hours.
Also, apprenticeships aren't always easy to find. Often you have to rely on family and friend connections.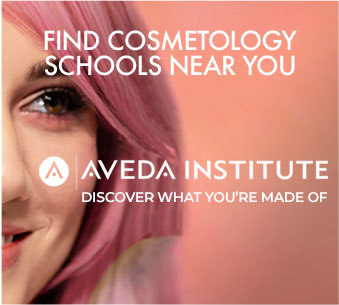 sponsored content, school availability varies by location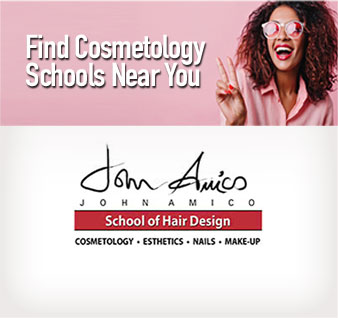 sponsored content, school availability varies by location

sponsored content, school availability varies by location

sponsored content, school availability varies by location
The Final Step: Getting Your License
Once you complete your program, it's time to apply for licensure from your state governing body. You'll have to submit all necessary prerequisites, like proof of age, education, and proof that you've passed your program and completed all the required training hours. Next, you'll have to take a comprehensive exam. This varies by state.
The National-Interstate Council of State Boards of Cosmetology administers the National Barber Examination. Your state will likely use this exam, but if not, you'll have to pass a comparable test administered by a different organization. For more information about the process, the exam, and individual state requirements, visit our barber licensing page.
Barbering Schools Near Me
Hot US Cities for New Barbers
If you're a new barber, some cities are just begging for skilled folks like you. Here are some of the hottest cities for beginning your barber career.
Salary data from Salary.com is self-reported rather than government-reported.
Austin, TX, is a popular place to become a barber. The city features a variety of barbershops, like Scissors & Scotch, Agape Family Barbershop, and Olde Soul.
The mean salary for barbers in Austin is $32,320 (BLS, 2019).
With highly-rated barbershops like Signal Barbershop, The Fading Theory, and Illusions Barbershop, it's no wonder Baltimore is the city of choice for many new barbers.
The mean salary for barbers in Baltimore is $35,640 (BLS, 2019).
Baltimore beauty student's guide
Charlotte, NC, combines history and style, making it the ideal city for many new barbers. Some of their popular barbershops include Wave Barbershop, Crown Chakra Barbering Company, and SWAG Barber Shop.
The median salary for barbers in Charlotte is $31,396 (Salary.com, 2021).
Charlotte beauty student's guide
Just a few popular barbershops in Chicago include Luxe Barber and Shave Lounge, Gold Coast Barbershop, and V's Barber Shop. If you're a new barber, you could check out the city's many types of barbershops to figure out what type would fit you best.
The median salary for barbers in Chicago is $34,002 (Salary.com, 2021).
Chicago beauty student's guide
The largest city in Michigan, Detroit is a popular place to begin a career as a barber. A few of the exciting shops include The Bearded Lady, Detroit Barbers, and The Social Club.
The mean salary for barbers in Detroit is $27,950 (BLS, 2019).
Detroit beauty student's guide
With tourists and residents wanting to look their best, Miami and Fort Lauderdale could be great places to begin your barber career. With barbershops like The Mens Room Barbershop and J&H Barbers in Miami and TrueBorn Barber Studio and Barbers & Beer Barbershop in Ft. Lauderdale, it's a unique set of cities in which to get your career going.
The median salary for barbers in Miami is $31,210 and in Fort Lauderdale is $31,124 (Salary.com, 2021).
Nashville is a unique and exciting town in which to start a career as a barber. With shops like Kingpin, which has catered to some major celebrities, and The Bear's Den Barbershop, you could find various types of workplaces.
The median salary for barbers in Nashville is $29,786 (Salary.com, 2021).
Nashville beauty student's guide
Pinky's Barbershop, The Stache House Barber Shop, and Ace of Fades are just a few of Phoenix's many barbershops. If you don't mind the heat, Phoneix could be the place for you to start your barber career.
The median salary for barbers in Phoenix is $31,661 (Salary.com, 2021).
Phoenix beauty student's guide
Tampa and St. Petersburg are great places to begin your barber career if you want to work with people from all over the country. Tampa has some cool offerings like Westside Barbershop & Shave Lounge, and you can find Against the Grain Barbershoppe in St. Petersburg.
The mean salary for barbers in Tampa / St. Petersburg is $32,320 (BLS, 2019).
Barber of Hell's Bottom and Bearded Goat Barber are just a couple of the unique (and uniquely named!) barbershops in Washington DC. If you want to be at the center of the country's action, DC could be the place for you.
The mean salary for barbers in Washington, DC is $50,180 (BLS, 2019).
Washington DC beauty student's guide
Barbering Articles
Barbering
Commercial Career