Massage School
With the increasing recognition of massage as an effective way to support health and wellness, massage therapy is a growing career field that can offer schedule flexibility and job satisfaction from helping others. If you are ready to think seriously about launching a career in an industry that the American Massage Therapy Association (AMTA) estimates is worth $16 billion, read on to explore the steps you must take to become a licensed massage therapist. This page covers the different types of educational paths to becoming a massage therapist, the basics about massage school—including typical coursework and cost—and gives an overview of what to expect on the job market.
Skip to popular topics on this page: Massage Certifications and Degrees | Preparing for Your Massage License | How Long Does it Take to be a Massage Therapist? | Massage School Cost | Working as a Massage Therapist | A Massage Industry Pro Offers Tips on Selecting Schools: Q&A with Jacqueline Leibler | Massage Schools by State
Massage Certifications and Degrees
The requirements to practice as a massage therapist are most often regulated at the state level, with four exceptions: Kansas, Minnesota, Wisconsin and Vermont. There are different massage education paths that will satisfy each state's licensing requirements. These generally break down into two types: certifications that are focused on teaching you massage-related information quickly so you can get licensed and working as a massage therapist as soon as possible, and more general education degrees (usually associate-level) where massage or massage-related coursework features prominently as a specialization.
The variety of massage education options means that many different types of institutions offer massage therapy schooling, including local community colleges, so-called naturalistic colleges, and stand-alone massage schools.  Make sure you confirm the program you choose is accredited, as many states require you to have attended an accredited program in order to be licensed. In addition, federal financial aid programs will only provide funding if your school is accredited.
What's best for you depends on your educational goals; do you want a well-rounded learning experience or are you more focused on obtaining exactly what you need to begin practicing with clients? You should also consider how much time you're willing to invest in your schooling, and remember that the minimum education required by employers varies based on your state.
Massage Therapy Specializations
Before you pick a massage therapy program you should decide what area of massage you'd like to specialize in. Make sure the program you select offers courses in the specialty that interests you. The most popular types of massage therapy techniques can include:
Swedish Massage Therapy
This is designed to help stressed clients relax with lotion, oil, and long, kneading movements.
Hot Stone Massage
This relaxing practice involves placing hot stones on the body to loosen tight muscles and restore balance.
Deep Tissue Massage Therapy
This involves digging deep into the muscles of athletes, clients with pain and those in rehabilitation centers.
Reflexology
This focuses on the feet, using pressure points to relieve internal organs.
Thai Massage
This realigns the body through a series of stretching and compression, with some pressure point work to increase a client's range of motion and flexibility.
Aromatherapy
Using a variety of scented oils based on a client's specific needs, aromatherapy can help fight stress, increase energy, help to heal.
Medical Massage
This involves specific treatments, targeted to the medical issues the patient presents, administered after a thorough assessment.
Enrolling in a Massage Therapy School
Admission to massage therapy school is straightforward. Before you can enroll, you will need to apply and meet the following common requirements:
Have a high school diploma
Submit official transcripts for any college coursework completed
Pass a criminal background check
Have a cumulative grade point average (GPA) over 2.0
Meet all other qualifications, based on the school
Massage Therapy Education Levels
There are three different levels of massage therapy education. They include:
Diploma and Certificate Programs
These types of programs are very focused on the basic knowledge and skills you need to become a practicing massage therapist. In a diploma or certificate program you are likely to learn about different massage techniques, anatomy and physiology, and business courses that will help you understand the administrative side of the field.
Associate Degree
Because this is a general education degree, you'll find that the curriculum will typically have requirements that are not massage therapy-specific. In addition to the types of courses you might find in a certificate program, you will also be required to take courses in English, psychology, and sociology, among other general electives.
Advanced Degrees
Graduate level degrees in massage therapy are uncommon, but it is possible to find master's-level programs in somatic psychotherapy that combine bodywork with counseling skills. There are currently no doctorate programs in massage therapy in the U.S.
What Do You Learn in Massage Therapy School?
A massage therapist must be good with his or her hands, but the job also requires in-depth knowledge of the human body, strong communication skills, and the ability to understand a client's sometimes complicated medical history. In addition to taking the core classes your school may require for graduation, you may also learn:
Communication Skills for Health Professionals
This kind of class teaches you to explain complex procedures or medical conditions to clients.
Anatomy and Physiology
In this course, you'll typically gain in-depth knowledge on how the body is structured.
Kinesiology and Nutrition
These topics provide an overview of the body's structure and how it functions.
Health Psychology
In this type of course, you can learn about the causes and treatments of psychological issues that can affect the body physically.
Ethics
Moral codes extend to business dealings, and this kind of course will lay the foundation for how you might make ethical choices.
Critical Thinking for Health Professionals
This type of class may teach you how to problem-solve complicated situations in healthcare.
Medical Terminology
These types of courses introduce you to the terminology used by healthcare professionals in the industry.
You may also take elective courses such as business management, pregnancy massage or sports massage to help further your career. Some courses may even touch on holistic practices including herbalism, aromatherapy, meditation, homeopathy, yoga and tai chi.
At every level, expect that most coursework requiring hands-on experience will be offered in-person or on-campus only. However, many general courses or "book learning" type of courses such as algebra or business communication may be offered in an online format, depending on the school. Clinical experience hours will teach you how to perform massage techniques and allow you to practice on real clients in public clinics, rehab centers and hospitals.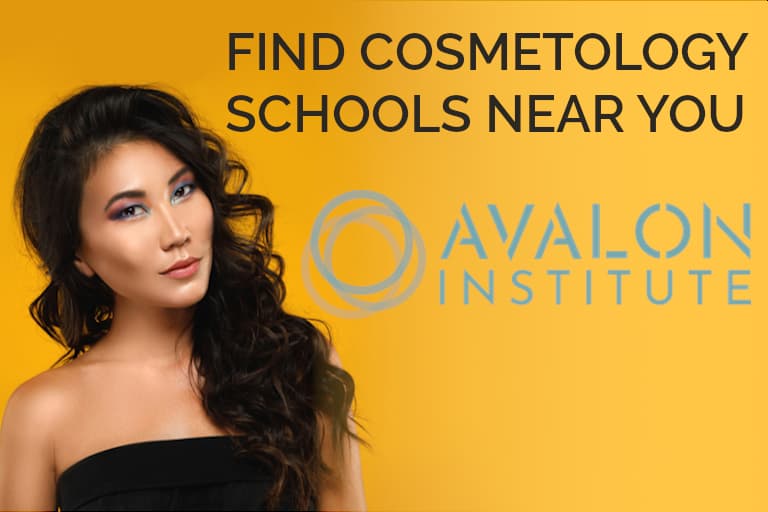 sponsored content, school availability varies by location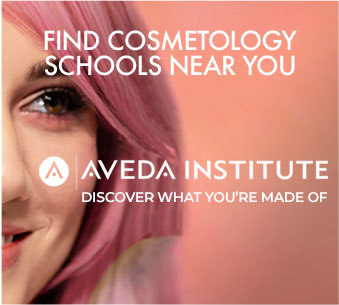 sponsored content, school availability varies by location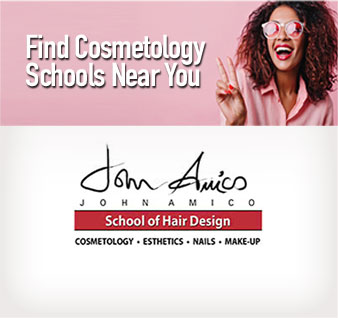 sponsored content, school availability varies by location

sponsored content, school availability varies by location

sponsored content, school availability varies by location

sponsored content, school availability varies by location
Preparing for Your Massage License
The full requirements for obtaining massage therapy licensing vary by state and may include:
Passing the federal Massage and Bodywork Licensing Exam (MBLEx)
State licensing exams
A minimum number of training hours
Payment of a fee
Some states, like Florida, require board certification from the National Certification Board for Therapeutic Massage and Bodywork (NCBTMB) (in most states, board certification is voluntary).
Most states' massage therapy licenses are only valid for a period of time, such as two years, after which you must renew the license in order to keep practicing in that state. In many states, you must also complete continuing education hours as a condition of license renewal.
Passing your exams—whether the MBLEx or another exam in the massage therapy field, including some for board certification—can be a source of anxiety for many prospective massage therapists. Fortunately, there are many resources available to help with test prep. For example, popular apps that help massage therapy students study for their required exams include:
American Massage Therapy Association (AMTA) Massage Exam App
Prepares students for the MBLEx exam with practice questions.
Pocket Prep
Helps students study for the MBLEx exam through 600 questions over 8 different subjects.
MBLEx Practice Test 2019 Edition
Uses over 600 test questions to help students study for the MBLEx exams.
NCBTMB Exam Prep
The National Certification Board for Therapeutic Massage and Bodywork (NCBTMB) administers a voluntary board certification exam called the BCETMB, which shows advanced standing among massage professionals and is required for graduate students in some states.
How Long Does it Take to be a Massage Therapist?
The average length of time it takes to become a licensed massage therapist varies by location and education level. Vocational schools offering certificate programs allow students to graduate in a shorter amount of time, while associate degree programs typically take two years.
Differences in Massage Therapy Program Lengths by State, City and Education
The amount of time you spend in school can depend on the type of education you seek and the state or city in which you take classes. Each state's regulations vary, and program length is directly affected by this. In Delaware, for example, you'd need only 300 hours of training from an approved school to become a massage technician, while the states of New York and Nebraska require the most training, with 1,000 hours of education.
There are also a few states that, rather than hold state-wide requirements, vary based on municipality, or even by the type of job you seek. This is the case in Kansas, Minnesota, Wyoming and Vermont.  
Massage School Cost
It's important to consider how you'll pay for tuition. Scholarships and financial aid are available to help students cover the price of a massage school education, and you may also find financial support opportunities available through the specific school that you attend.
How much does massage school cost?
Massage school tuition varies dramatically based on the type of degree or certification you're seeking. Even among massage-specific educational tracks, the difference in cost can be huge. For instance, annual tuition for a massage therapy certification for the 2018-2019 academic year is $11,700 at the Healing Mountain Massage School in Salt Lake City, Utah, while an associate degree in massage therapy costs $27,102 a year from the Pacific College of Oriental Medicine in San Diego, California.
Massage School Scholarships
Paying for massage therapy school doesn't have to make you go broke, as you may qualify for scholarships that are offered via training programs, schools and national massage therapy associations. Some places of business even offer tuition reimbursement for students after graduation, and accredited colleges and universities will offer other forms of financial assistance for students such as Pell Grants and federally backed student loans.
Scholarships are a terrific source of financial aid because they do not have to be repaid. Massage schools and traditional colleges often offer scholarships. In exchange for a scholarship, you may need to meet certain requirements such as being enrolled full-time or maintaining a certain GPA.
To find massage school scholarships, you can look at your school's financial aid page or ask the admissions representative. You can also find scholarships in massage therapy through industry organizations such as:
For a full list of massage therapy scholarships and more information about them, head on over to our massage therapy scholarships page.
After graduation, you may also be able to obtain reimbursement for the cost of your tuition through an employer assistance program. You'll need to work in the field for at least a year, and your employer may even cover the cost of your continued education. Here are just a few examples:
Burke Williams Spa – offers an in-house training program, employment after graduation, and tuition reimbursement after graduation.
Massage Envy – After training and helping you pass the MBLEx exam, Massage Envy offers up to 100% tuition reimbursement to their team members.
Working as a Massage Therapist
No two jobs are made the same, and your experience as a massage therapist will depend on your career aspirations, personal schedule, workplace, specialty, and education level.
Like many other beauty careers, massage therapy is not always a 9-5 job, as evening and weekend hours may be expected depending on your employer. Many positions are held in rehab centers, nursing homes, or hospitals, while salons, spas, resorts, cruise ships, and homeopathic offices also offer opportunities. You could also provide at-home or mobile massage services.
What Does a Massage Therapist Do?
Massage therapists spend their days literally hands-on with their clients, manipulating muscles and soft tissue to relieve pain, promote relaxation, heal injuries, improve circulation, relieve stress, and promote overall wellness.
They may also spend their day reviewing appointments, setting up supplies, cleaning massage rooms and tables, and making sure waiting rooms are clean and presentable.
A Massage Industry Pro Offers Tips on Selecting Schools: Q&A with Jacqueline Leibler
Jacqueline Leibler has studied anatomy, physiology and biomechanics since 2011, and as of spring 2019 completing her education in massage therapy. She has worked as a personal trainer and restorative exercise specialist.
Summarize what, if any, differences there are between schools that a prospective student should evaluate to make their decision about which school to enroll in.
First, every state differs when it comes to their requirements for licensure and practice, so academic offerings will change from state to state in minute ways. I don't believe the differences are huge (how many hours you need before you sit for the licensing exam, how many practicum hours you need, etc.) but students should research this and take it into consideration when choosing a school.
Next, there will also be differences in the teaching staff. Some schools hire massage therapists with no teaching experience, and this can present challenges – especially when teaching adults who have already been in the workforce for a while and may desire a more structured approach to teaching rather than "this is how I do it", or a teacher who just reads from a PowerPoint.
I would recommend asking the admissions team about this and doing research on whether the teachers are trained to teach/instruct. I know this sounds nitpicky, but it makes a huge difference in my experience.
I would also recommend asking how much time the curriculum spends on business practices and licensure requirements. The reality is that as a massage therapist you are selling/marketing yourself, even if you work in a clinic or spa, and schools should have trained instructors who can walk you through how to be in business for themselves.
What factors did you personally consider when you were deciding which massage therapy school to attend?
Location was a big one for me, as well as the reputation of the school. I called around to spas and clinics and asked them how they felt about graduates of the school I chose. I wish I had known to ask more questions or had audited a class before I enrolled, because my answers to the previous question are the result of learning the hard way what I wish I'd asked first. I also was working while in school, so a school that offered a night program was very important, as was price.
Different schools offer a range of degrees, from a diploma to an associate degree. What are the differences in what students learn in different degree levels? In other words, what do you learn in an associate degree program that you wouldn't learn in a diploma program?
I honestly don't think there is much difference in curriculum, but I do think the teachers would be trained/certified to teach, which I believe makes a huge difference.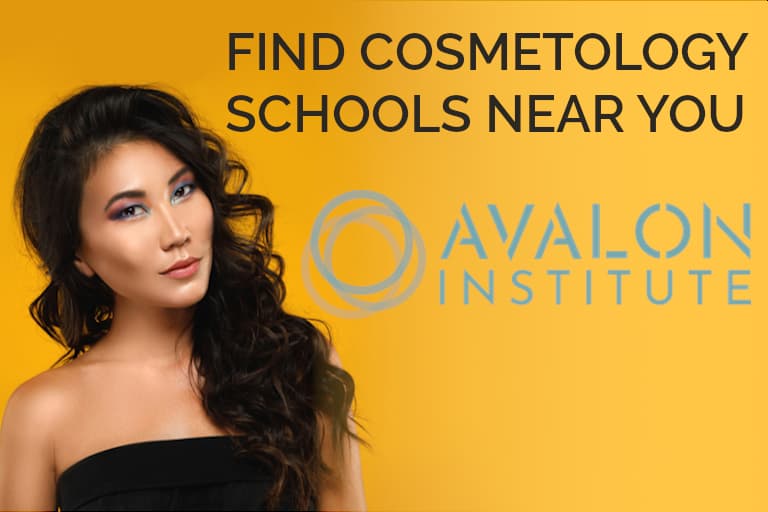 sponsored content, school availability varies by location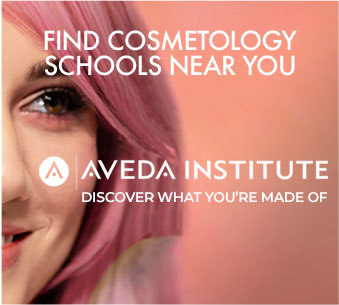 sponsored content, school availability varies by location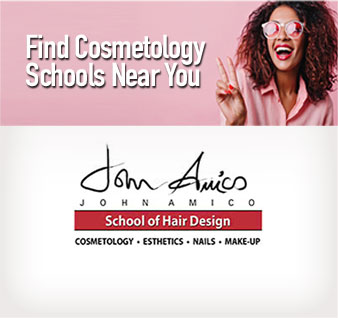 sponsored content, school availability varies by location

sponsored content, school availability varies by location

sponsored content, school availability varies by location

sponsored content, school availability varies by location
Commercial Career