Massage Therapy Licence Requirements
Touch is fundamental to humans. It provides both emotional and physical health benefits. A career in massage therapy lets you help people in a meaningful way. You give them relief from aches and pains and help them get rid of tension so they can relax. It's rewarding work that makes a difference in people's lives.
Massage therapy is a regulated field in most states, as well as Washington, D.C., the Virgin Islands and Puerto Rico. Kansas, Minnesota, Wyoming and Vermont currently have no state regulation and leave requirements to the municipalities.
To practice in the states where the profession is regulated, you have to complete a minimum number of training hours and pass a licensing exam. The required number of training hours, as well as the exam required, varies by state, although most states use the Massage & Bodywork Licensing Examination (MBLEx).
Massage Therapy Licensing & Certification Requirements
Licensing and certification are two different things. Licensing is mandatory, while certification is voluntary. Massage therapy certificates are often given by accredited schools/colleges to show that a student has successfully finished the required coursework. You may receive a certificate or diploma when you complete your massage therapy training.
A license, on the other hand, is issued by a government agency to regulate a profession. Once a state licensing law has been passed, it's illegal to engage in that occupation without a license.
The field of massage therapy is regulated at the state level. To get a massage therapy license, you must complete specific education and examination requirements laid out by the state licensing board. Both the number of education hours required and the mandatory examination vary by state. Many states also require a background check.
New York and Maryland have developed their own state licensing exams, but most states require massage therapists to pass the Massage & Bodywork Licensing Examination (MBLEx).
In the past you were required to score at least 630/900, or 70%, in order to pass the exam. In 2019 the exam changed to pass/fail. When you finish your exam, you can find out if you passed the test at the test site. Your formal exam report will indicate how you did (good, borderline, or poor) on each section of the exam. If you don't pass the test, you have to wait 30 days, but you can take it again.
Training Hours
The number of training hours required to become licensed varies from state to state, ranging from 300 hours to become a technician in Delaware to 1,000 hours to hold a massage therapy license in Nebraska. Most states require 500-700 hours of approved training, which includes both classroom education and supervised experience. Delaware is the only state that offers two levels of massage therapy licenses; a massage technician needs only 300 hours of training and does not need to take a licensing exam, while massage therapists must acquire 500 hours of training and do need to take an exam.
The number of hours required by massage therapy schools and programs vary, so check the massage therapy requirements for the programs that interest you.
Difference Between Licensing and Board Certification
Most states require you to hold a license in order to work professionally. Before you can get a license you have to take an exam, but passing the exam doesn't automatically allow you to practice massage therapy. You still have to apply for a license, pay the licensing fee, and prove that you've met the education requirements. You may also be required to pass a background check. If you're setting up your own massage therapy business, you'll need a business license and, in some municipalities, proof of liability insurance.
Board certification is a separate credential above entry-level massage therapy state licensure. It's voluntary and provides an external validation of professional knowledge and expertise that you can frame and hang in your business to let clients know you're a true pro.
There are also specialty certifications available in different areas of focus, such as sports massage therapy, medical massage, and prenatal massage. Holding specialty certifications can help focus your practice in the area you most enjoy while conveying a high level of accomplishment.
Certification credentials can enhance your reputation as a massage therapist, which can lead to more customers and higher earnings.
State-by-State Massage License Hour Requirements
Each state establishes its own massage therapy licensing and continuing education requirements. These requirements can vary significantly, so be sure to check below for the requirements for your state.
What Exams Do I Take After Graduation to Get Licensed?
In order to get a massage therapy license, most states require you to pass the MBLEx (Massage & Bodywork Licensing Examination) administered by the Federation of State Massage Therapy Boards (FSTMB).
The exam consists of eight sections. The different sections and the percentage of questions in each section as a portion of the whole exam are as follows:
Anatomy & Physiology (11%)
Kinesiology (12%)
Pathology, Contraindications, Areas of Caution, Special Populations (14%)
Benefits and Physiological Effects of Techniques that Manipulate Soft Tissue (15%)
Client Assessment, Reassessment & Treatment Planning (17%)
Ethics, Boundaries, Laws, Regulations (16%)
Guidelines for Professional Practice (15%)
MBLEx Requirements include:
Completed application form
Payment of $195 fee
Education record provided to the Board directly from the source
Process:
You may apply online or fill out and mail in a paper form.
Education records must be submitted directly to FSMTB from the educational institution.
Allow 5 business days for processing once a completed application, including education record, is received.
Authorization and instructions to schedule your examination will be sent by email. You must complete the exam within 90 days of receiving this authorization.
A confirmation of your appointment to test (ATT) will be emailed to you.
Take the exam. You can get an unofficial exam result at the testing center. Official notification of results will be sent to your designated state board or agency within 24 hours.
By submitting a completed MBLEx application, you acknowledge that you have reviewed the MBLEx Candidate Handbook and attest that you have completed the required education and training. You also agree to follow all policies and procedures outlined in the handbook.
Board Exams to Take After Graduation
NCBTMB (National Certification Board for Therapeutic Massage & Bodywork) is the only certifying body for the massage therapy and bodywork profession. Board Certification in Therapeutic Massage and Bodywork (BCTMB) is the highest credential available in the massage therapy profession.
Requirements for board certification include:
Graduate from NCBTMB approved school
Complete and pass the NCBTMB Board certification exam
Provide verification that you passed the MBLEx and have at least six months experience legally practicing in your state
Agree to uphold the NCBTMB Standards of Practice and Code of Ethics
If you did not graduate from a school approved by NCBTMB, or if you completed international training, you may apply for board certification via portfolio review. Portfolio review is a process whereby you prove your existing education credentials, though different from the standard credentials required by the NCBTMB, are similar enough that they count towards your board certification.
Costs
$250 Application & Exam Fee
$25 Background Check Fee
$75 Portfolio Review Fee (if applicable)
Meeting the certification requirements and passing the exam shows that you have advanced beyond entry-level massage therapy state licensure requirements. It communicates to your clients that you're a highly skilled, trained professional who can complete an assessment and a develop treatment plan to achieve positive results.
NCBTM certification must be renewed every two years. This helps assure clients that you are committed to continuing to learn and staying current in your field.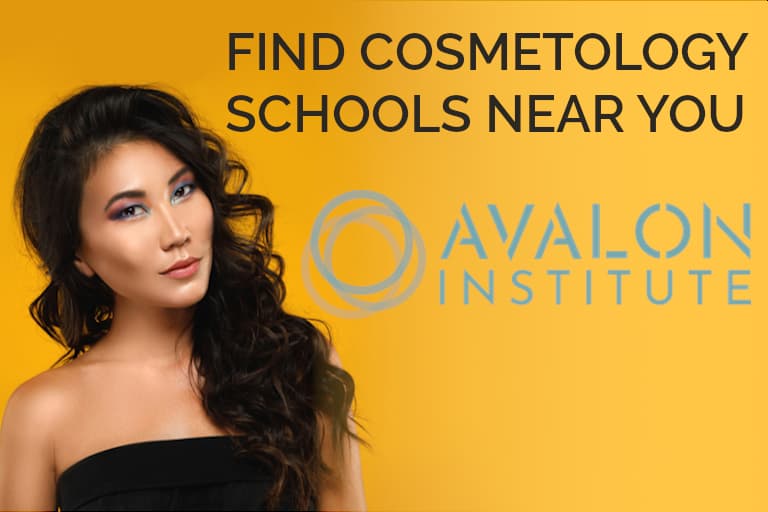 sponsored content, school availability varies by location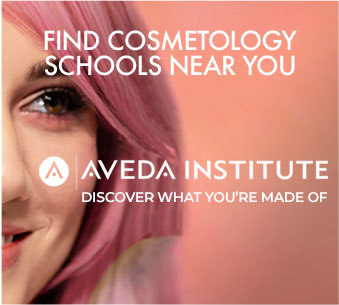 sponsored content, school availability varies by location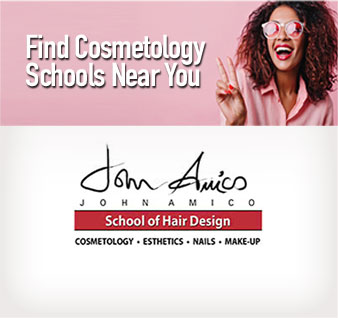 sponsored content, school availability varies by location

sponsored content, school availability varies by location

sponsored content, school availability varies by location

sponsored content, school availability varies by location
Continuing Education Requirements
Massage therapists' licenses are valid only for the length of time determined by the state. The amount of time varies from 1-4 years, with most states granting a license for 2 years, after which it may be renewed.
In order to renew a massage therapy license, the licensee may be required to complete a specified number of continuing education units (CEUs) as established by the state. Though some states don't require any CEUs for renewal, most do, with the upper end being 25 CEUs required to continue being licensed. Some states specify the classes that must be completed, such as CPR or Professional Ethics, and some states specify that a certain number of the required continuing education hours be taken in a specific area, such as 4 hours in Kinesiology.
Massage Schools in Your State
Commercial Career