Cosmetology Apprenticeship: An Alternative to Traditional Beauty School
Beauty school is not the only way to earn a cosmetology license. Cosmetology apprenticeships allow students to prepare for licensure through hands-on training and mentorship in a salon. Currently 22 states allow prospective cosmetologists to get their training through apprenticeships. Nevada only allows apprenticeships for students who live more than 60 miles from the closest licensed beauty school.
The states that permit apprenticeships include:
Alabama
Alaska
California
Delaware
D.C.
Georgia
Hawaii
Idaho
Kentucky
Maine
Maryland
Michigan
Missouri
New Hampshire
Nevada
Oklahoma
Pennsylvania
Utah
Vermont
Virginia
Washington
Wisconsin
Some states also allow esthetician apprenticeships.
Between 2018 and 2028, the cosmetology, barber, and hairstyling industry is expected to grow at a slightly faster rate than all careers in the U.S. (Bureau of Labor Statistics), but because there is a large pool of qualified candidates, competition for top jobs may be high. A cosmetology apprenticeship can be an excellent way for prospective stylists to start in a salon right away.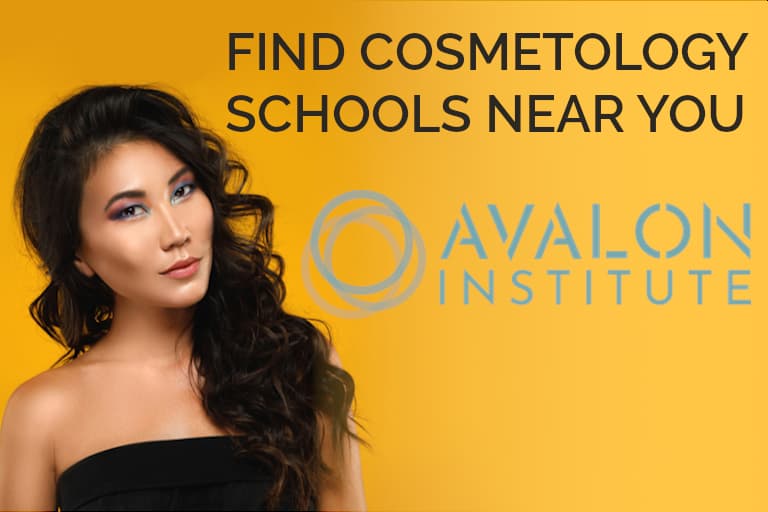 sponsored content, school availability varies by location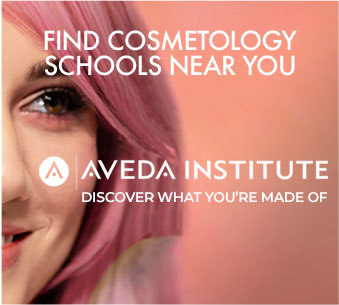 sponsored content, school availability varies by location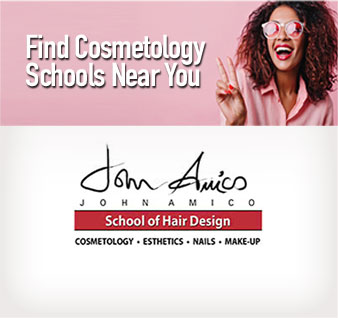 sponsored content, school availability varies by location

sponsored content, school availability varies by location

sponsored content, school availability varies by location

sponsored content, school availability varies by location
What Is a Cosmetology Apprenticeship?
A cosmetology apprenticeship program is an alternative path for cosmetology students to gain the training needed to pursue licensure. Students work with a licensed cosmetologist in a salon and receive one-on-one training. Apprentices usually start by observing their sponsor and gradually work into practicing various techniques on real clients. Aside from a training fee and buying tools, apprenticeships are often free, and students may even get paid an hourly wage.
Apprenticeships typically require around 3,000 training hours, but this varies by state. Check with your state board of cosmetology to learn exactly how many training hours are needed to complete a cosmetology apprenticeship. Your cosmetology state board is also a great place to search for apprenticeship opportunities.
Salons and cosmetologists must be licensed and meet requirements set forth by their state board to offer apprenticeships, so searching the board's list of apprenticeship providers is a good way to make sure your apprenticeship is legitimate. While looking through opportunities, students should make sure they meet apprenticeship requirements. Eligibility differs by state, but in general, applicants must be at least 16 years old, have completed 10th grade, commit to training for a specified number of hours per week, and submit an apprenticeship application and fee.
If your state doesn't offer apprenticeships, you can still investigate traditional beauty school options for cosmetology training.
How Does an Apprenticeship Differ from "Traditional" Beauty School?
Beauty school and cosmetology apprenticeships are both valid ways of receiving the training needed to earn your cosmetology license. Both routes give students hands-on training as well as education in industry law, theory, best practices, and professional development, but there are a few significant differences between apprenticeships and beauty schools that students should consider before choosing one or the other. The first is cost.
While some apprenticeships do charge tuition, many are free. Students typically have to pay for their styling supplies and an apprenticeship fee, but this is almost always less than beauty school tuition. Apprentices may even get paid an hourly wage and share a portion of tips. They also tend to get hands-on training right out of the gate, whereas beauty school students typically spend the first part of their training with textbooks, lectures, and demonstrations. Depending on your learning preferences, this could be a positive or a drawback. Apprentices also get one-on-one training rather than the group training typical in beauty schools.
The second consideration is time. Cosmetology apprenticeships usually take significantly more time to complete than a beauty school program. Specific hours vary between states, but apprentices can generally expect to spend twice as much time in their apprenticeship than they would in beauty school. This can be a huge drawback if you're eager to get your license and start working at your own station.
What Are the Benefits of Working as a Cosmetology Apprentice?
One-on-one mentorship
Pay potential
Saving on tuition
Tons of hands-on practice
Experience in a real salon
Potential to make professional connections
Flexible hours
Gain unique insights and tips from those active in the industry
Interview with a Cosmetology Apprentice
Meagan Carlson is a stylist based in Reno, Nevada. After initially attending cosmetology school and gaining licensure, she decided to enroll in an apprenticeship program.
Why did you choose to enroll in an apprenticeship?
I chose to do an apprenticeship program because I knew I needed extended education leaving my hair school experience. I needed advanced education not only when it came to doing hair but with the business side as well. 1600 hours of school didn't leave me feeling 100% confident with all the skill and knowledge needed to call myself a true "professional."
How does your apprenticeship differ from your experience in cosmetology school?
My apprenticeship differs from my experience at beauty school because I'm getting to watch six to eight clients come in on one day, each wanting different things for their own specific hair type. There's a lot to learn; each client is different. Whether it's a different head shape or a different hair color, each client needs something specific for their own self. I'm also more at ease watching and learning first versus trying to learn by doing the first time. I can observe and take notes to feel more confident that I truly know what I'm doing when I take my own client.
Are there any unexpected challenges or positives that you've come across during your apprenticeship?
There's some troubleshooting that goes on while assisting, that's for sure. But those challenges weren't necessarily unexpected. I try my best to make life easier for the [person] I'm assisting. Sometimes in the midst of taking two clients at a time, it can get a little crazy trying to juggle them and their needs for their services. But I knew it was going to be that way, and it's actually pretty enjoyable to watch the process of a bunch of clients coming in and out of the door all day. I've also had a blast getting to know the woman I work with and her clientele. It's a very beautiful thing to watch her work on these clients that have been around for years and see not only how beautiful they look and feel but their relationship with her. It's incredibly inspiring for me.
How much time do you spend in your apprenticeship each week, and how does that compare with the amount of time spent in cosmetology school?
I spend about seven hours or more—it depends on the day—either Monday through Friday or Tuesday through Saturday in the salon. Sometimes it's less, sometimes it's more. It's not that different than the time spent in school. It just feels a hundred times more beneficial and a hundred times more enjoyable for me.
Do you have any advice for prospective cosmetologists and stylists who are considering apprenticeship training?
My advice would be to find someone you really click with and respect. You work very closely with your mentor during apprenticeships, and you want to be able to feel inspired and motivated by what they've created technically and personally so that you can create something similar for yourself. If you don't enjoy going to work every day and being around the people you work with, it may be harder for you to feel motivated and excited about your career. I would also say that apprenticing can be a vital experience for some students not feeling totally confident in their abilities right after school. You learn so much more about the technical side, the personal side, and the business side of the industry. Then you can tell your clients you've had extended training, which makes them and you feel more comfortable. It has helped me a lot so far.
Apprenticeship Opportunities
To get an apprenticeship, you often must do the footwork yourself. Research salons in your area and reach out to them to see if there are any apprenticeship openings available.
Below is a hand-selected list of salons and academies that offer apprenticeship opportunities in states like Georgia, Maryland, and Wisconsin.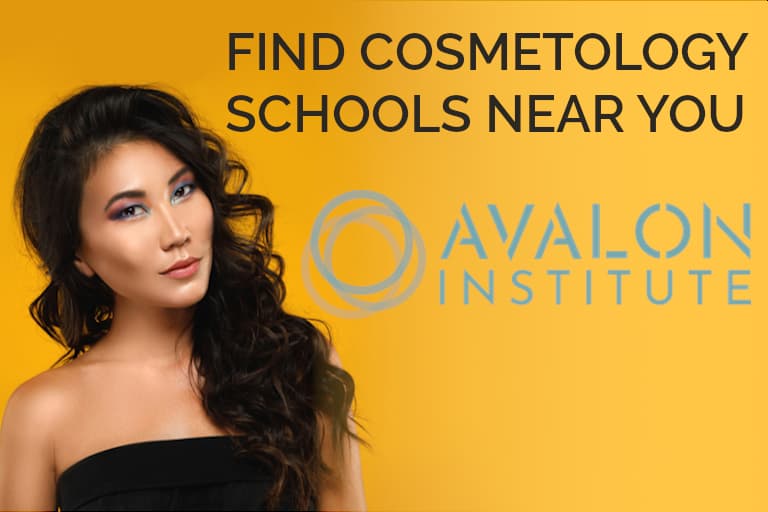 sponsored content, school availability varies by location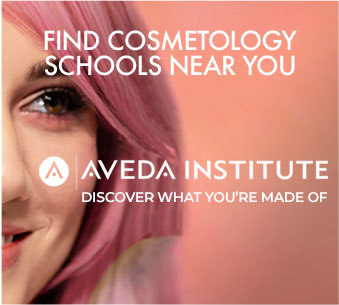 sponsored content, school availability varies by location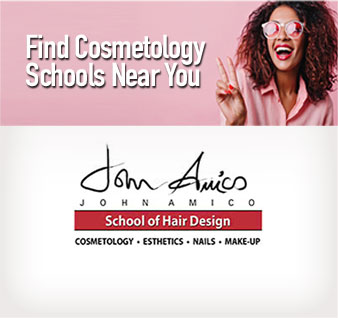 sponsored content, school availability varies by location

sponsored content, school availability varies by location

sponsored content, school availability varies by location

sponsored content, school availability varies by location
Continuing Education Opportunities
Even after receiving a cosmetology license, several states require cosmetologists to take continuing education courses before they can renew their licenses. Continuing education helps ensure that cosmetologists are up to date with industry techniques, laws, safety, and best practices. Even when not required to earn continuing education credits, cosmetologists may opt to take courses anyway.
Continuing education helps cosmetologists learn new techniques and stay on top of trends. They can also take continuing education courses to enhance their career titles and increase job opportunities. For instance, cosmetologists may take continuing education classes to become master cosmetologists or cosmetology instructors.