Salon Management
Ready to move up to salon or spa management? If you are an experienced cosmetologist, why not find out what it takes to move to the next level. The questions below are a good intro to management programs. We cover topics that discuss the daily role of a salon manager, and what considerations you need to make before choosing this path. The courses in spa management cover several areas, and may include salon ownership as well. Before you go any further, look at these FAQ's as your starting point.
Ready To Take Your Salon Career To The Next level?
Let us guess: You're either a successful beauty professional of some sort, and you want know how to become a salon manager? Or… you are daydreaming about a cosmetology career and wonder what it would take to open your own business?
No matter what your background, current experience or aspirations, we can help.
Even if you are rusty, and need to a little help prepping for your return to beauty school, we can be your best resource. In fact, over the years we've connected over two million students with beauty school programs.
After you read about this career move, quickly review your beauty school management course options. And guess what? We make it simple for you to search for beauty school management training.
To get started, simply choose your state and desired program to weigh your options. Many cosmetology and esthetics programs include salon management courses. Some schools may offer standalone beauty school management degree programs or courses for you to consider.
What skills do salon managers need?
A little bit more is required of salon managers than workers. In some cases, there is little, if any, difference between the duties of managers and owners. When you step up from a cosmetologist role, such as stylist, nail tech, makeup artist, esthetician, or massage therapist, and move into management you will need additional skills.
Salon managers must possess strong interpersonal skills. You will have to tactfully manage workers who are largely independent and creative in nature. Salon managers also need to understand basic accounting principles, have basic computer skills, and understand the basics of marketing.
The ability to multi-task is a must for managers. One moment you could be dealing with a customer who is unhappy with the way their color turned out. The next moment, might be juggling a product order with booking a client's next appointment. And if business is taking off, you will need to review job applications and conduct interviews for your next hires.
Sound like a lot? Don't let it overwhelm you.
Professional cosmetologists of all ages can develop these skills with the right training and work experience. Once you complete a cosmetology or salon management program, look for jobs at salons that appeal to you. Spend time under the mentorship of an awesome manager who can teach you the skills of a competent leader, and help you practice salon business basics.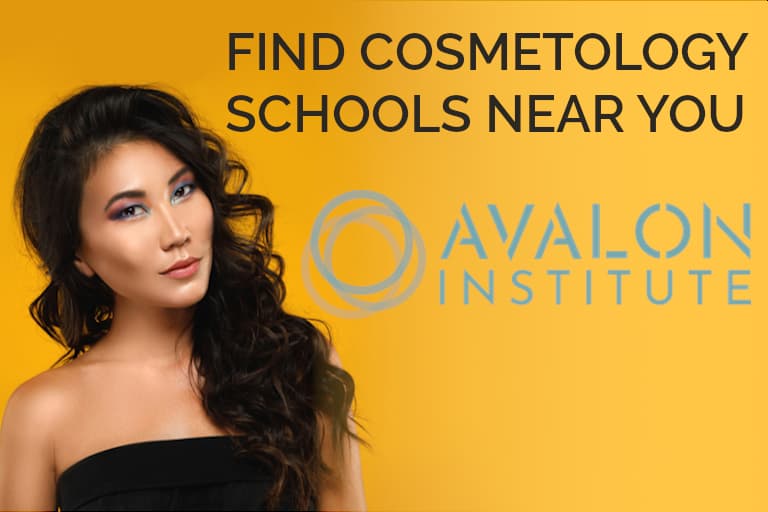 sponsored content, school availability varies by location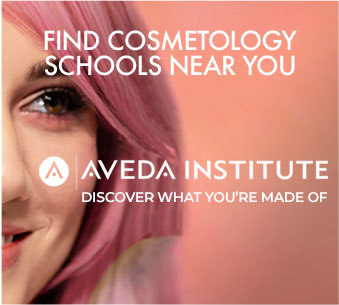 sponsored content, school availability varies by location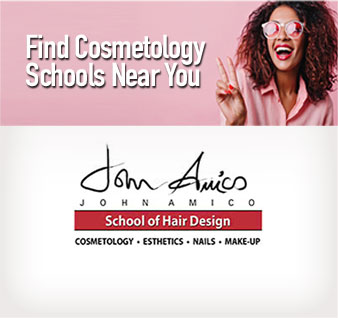 sponsored content, school availability varies by location

sponsored content, school availability varies by location

sponsored content, school availability varies by location

sponsored content, school availability varies by location
Tips for salon management career success
In our last bit of career advice, let's take a look at three areas that can impact your success…
Salon atmosphere
First of all, you need to make sure your salon atmosphere is inviting to the customer. In fact, management is a balancing act between your stylists and your customers. You have to make sure both have their needs met, while earning the respect and trust from your workers.
You also need to find ways to listen to your customers. Management isn't about knowing all the answers. Sometimes, it's about listening to the right people to improve your business.
Social media
You should also spend a little time managing your salon brand on social channels. At the very least, start an Instagram account and snap pics of yourself and clients, like this example. Many of them are likely using this social network and would love it if you used their new cut in a post.
Online marketing allows for greater creativity and opportunity for you to show off your salon's personality. This is something you can set up and start doing while you earn your beauty school management degree.
Retail sales
Product promotions should be an integral part of your business strategy. A typical beauty school management course will cover this fact. Salons rely on more than the profits from their services to keep their doors open. Make sure you work with products you believe in, and spend time evaluating strategies for increasing sales. Part of your job will include educating your workers about the benefits of the products you sell, and the importance of revenue from this channel.
Success starts with the right training…
Ready to salon management courses? To reach the next level, tap the guidance of experienced salon professionals. Use our simple search tools to contact schools that can show you how to become a salon manager.
Good luck! And please connect with us on social media, so we can see what a rock star you become after beauty school management training!
Considering salon management?
For many licensed beauty professionals, the natural next step in your career may be salon, spa or barbershop management. If you love being involved in the beauty industry, but want to add managing people and day-to-day business to your resume, a management or ownership role may be for you. Beauty Schools Directory has compiled this information about management careers to help you take the next step in yours, including the curriculum you can expect in a manager training program.
What does a salon or spa manager do?
A salon or spa manager oversees the day-to-day operations of the salon, spa, beauty bar or other beauty business. Day-to-day operations may include hiring and training employees and delegating tasks among them, ordering and selling supplies, managing paperwork, bills and payroll, handling public relations and advertising, and making sure everyone works well together so the business runs as smoothly as possible.
As part of the hiring process, the beauty salon or spa manager must be able to outline requirements for the job and the traits of the ideal candidate, and be able to observe and evaluate the salon audition or technical demonstration to choose employees.
Salon Management Courses & Course Length
What will I learn in salon and spa management training?
Salon, spa or barbershop management training may include courses in:
Leadership and management
Basic accounting
Customer service
Retail sales
Advertising
Health and safety compliance
Business operations
Business building
Money management
Employee contracts and relations
This may occur in a cosmetology school setting, through a series of third-party advanced classes, or through an internal company program that helps groom employees for growing into leadership roles.
Commercial Career