Beauty School Accreditation and Licensure
When committing substantial time and money to beauty school training, you want to ensure you get both value and quality from your education. It's important to choose an accredited or state-approved beauty program. For some beauty practitioners, an accredited or state-approved program is imperative; in other fields, it's still highly recommended even if not required for state licensure.
What Is Accreditation?
Accreditation means a school's program meets national education performance standards established by third-party accrediting agencies recognized by the U.S. Department of Education. While an unaccredited beauty school may live up to the same educational standards, being accredited is a reliable signal that the school has been objectively evaluated and meets high standards for quality in serving students.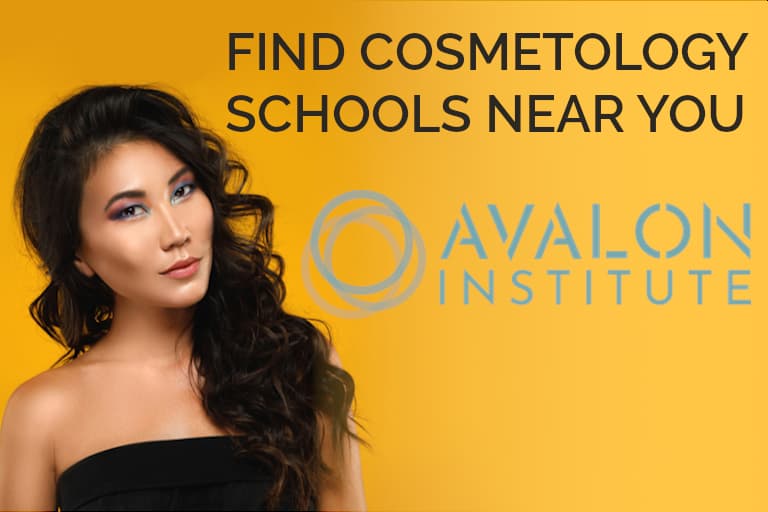 sponsored content, school availability varies by location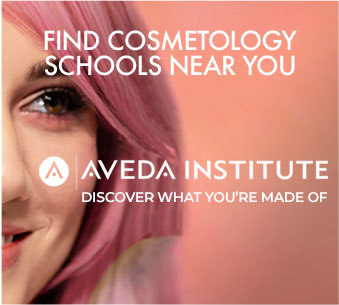 sponsored content, school availability varies by location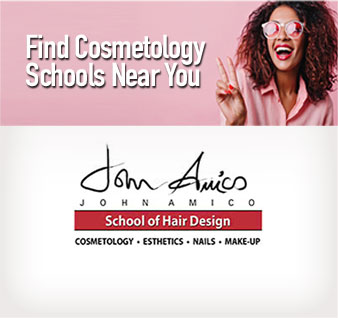 sponsored content, school availability varies by location

sponsored content, school availability varies by location

sponsored content, school availability varies by location

sponsored content, school availability varies by location
How Important is Attending an Accredited School?
If you don't intend to seek licensure or licensure is not required in your state for the services you want to perform, technically, you can choose any training program you wish. That said, finding a school that holds proper accreditation or state approval can help you feel confident that you are choosing a solid program.
As you look at schools, you'll first need to determine if you need a license to practice based on your specialty area and the state you live in. If you do need licensure, the state board governing your type of beauty professional typically requires that you attend a state-approved or accredited school to qualify.
Sometimes, employers prefer to hire people who got their education at institutions that are known to offer quality education, so attending an accredited beauty school can improve your chances of finding employment after graduation.
Another reason to choose an accredited school is that the credits and hours you earn are far more likely to transfer to another school if you move or have another reason to move to another beauty school.
Lastly, accredited schools that have earned Title IV status from the U.S. Department of Education participate in federal student financial aid offerings for students in eligible programs, making them great options for learners who need help paying for their program. Note that not all programs offered by Title IV schools are automatically eligible for federal financial aid, so check with the individual school about financial aid options. If you attend a school without the Title IV designation, you definitely do not qualify for federal financial aid, so if this kind of financing is important to you, look into this carefully before enrolling in any program.
By attending a Title IV school and filling out the Free Application for Federal Student Aid (FAFSA), you can determine your eligibility for Department of Education-backed grants, work-study funds, and federally backed student loans.
Accreditation vs. State Approval
For regulated beauty specialties, states allow two paths for a program's graduates to qualify for licensure: accreditation or state approval. Schools may offer programs that qualify under one or the other, or both. These paths are further explained below, but either will be sufficient for ensuring that the education you are receiving has been held to specific standards.
Keep in mind that, while accreditation can be an important signal of quality, many excellent beauty schools are not accredited but do have state approval. Such schools might be working on attaining accreditation status, or they may have decided that the process to gain and maintain accreditation is too costly.
Accreditation Through a Programmatic Accreditor
Beauty schools that achieve accreditation through a cosmetology or trade school accrediting organization have met certain academic and institutional requirements specifically for such programs. The accrediting organizations establish consistent eligibility criteria to measure beauty schools against.
Some factors that accrediting organizations may look for are the school's curriculum, facilities, quality of instruction, staff credentials, and admission policies. 
For accreditation to be valid, it must be granted by an institution approved by the federal government. The U.S. Department of Education recognizes certain organizations that evaluate the quality of education provided by beauty schools. These are the main accrediting names to look for when researching prospective beauty programs.
National Accrediting Commission for Career Arts & Sciences (NACCAS)
NACCAS accredits 1,500 institutions supporting over 120,000 students across the country. These schools offer more than 20 courses and programs of study, including cosmetology arts and sciences, massage therapy, esthetics and skin care, hair braiding, makeup artistry, barbering, electrology and hair removal, and manicuring and nail technology.
Accrediting Commission of Career Schools and Colleges (ACCSC)
The ACCSC works with more than 800 institutions educating over a quarter of a million learners annually. The commission accredits non-degree-granting programs, including many beauty schools. Areas of accreditation include cosmetology, barbering and styling, massage therapy, hair styling, and manicuring.
The Council on Occupational Education (COE)
The COE currently accredits schools that serve more than 360,000 students throughout the United States and has been in operation since 1971. Some of the beauty programs it commonly accredits include cosmetology, barbering, manicuring, and massage therapy.
Middle States Association Commissions on Elementary and Secondary Schools (MSA-CESS)
The MSA-CESS is an accreditor of postsecondary non-degree-granting schools. MSA-CESS accredits 2,600 systems, schools, and learning services providers throughout the U.S. and 112 countries—serving more than 1.9 million students.
In addition to these accrediting bodies, look for beauty schools that are members of notable professional organizations, such as the American Association of Cosmetology Schools (AACS). Though AACS is not an accrediting organization, membership in these trade associations can be a strong indicator of a high-quality school that participates in the beauty community and places a high priority on networking and continuing education.
Institutional Accreditation
Some beauty programs are offered by institutions that have received accreditation by a U.S. Department of Education-recognized regional or national accreditor. This is more common with community colleges and other public career or trade educational institutions. When accreditation has been granted at the institutional level, the programs offered by the entire institution are seen as legitimate.
A cosmetology program offered by your local community college is likely accredited at the institutional level but also concurrently at the programmatic level like an accredited standalone cosmetology school.
State Approval to Provide Beauty Education
In the case of beauty professions that require licensure, states typically maintain a board of cosmetology (or similarly named agency) that provides an application process for beauty schools looking to receive state approval. This procedure is typically less rigorous or costly than accreditation, providing a way for programs to demonstrate legitimacy without going through the often multi-year review process typical of accreditation.
Every state website and process are different, but you can review examples of state boards below to get a sense of what to look for in your area.
Tips for Choosing a Quality Beauty Education
When you begin exploring your beauty school options, it's essential to do the necessary research to find a program that will set you up for a successful beauty career. Follow these steps to find the education and training you need.
1. Ask About Accreditation and Licensure Status
Unless you know of graduates from the school who recently finished the program and went on to receive their licenses with no trouble, verify the school's accreditation and licensure status. For accreditation, most agencies supply a directory where you can search for the school. State boards often provide this information as well in a list.
If you can't easily find this information on the school or state website, reach out to an administrator and ask them to share these details. Ask whether the school holds accreditation and, if so, from where. Also, ask whether their programs have received approval or licensure via the state board. It's still strongly recommended to verify this information with the accrediting body or with the state board.
2. Follow Standard Review Procedures
When looking at prospective schools, even if you aren't concerned about licensure eligibility, you still need to conduct due diligence to make sure you attend a reputable school. For any program under serious consideration, make sure you visit the school, sit it on a relevant class, review the curriculum, and ask about the professional experience of the instructors.
3. Check With Alumni
Schools will often provide contact information of former students who can talk about their experience at the school, but keep in mind that they only provide access to those who will speak highly of their education. Because of this, you should also look for alumni on LinkedIn or check with local salons to see if they employ any graduates. This will likely provide you with a better understanding of both the pros and cons of a program.
4. Read Reviews
In addition to chatting with former students, make sure you read online reviews of a school you want to attend. Most schools have profiles on sites like Google, Facebook, and Yelp where individuals can upload their opinions and reviews. You can also check the Better Business Bureau to read about any complaints against the school.
5. Consider Future Plans
Even if you currently live in a state that doesn't require you to hold a license for your beauty specialty, things could change. The state may introduce a licensing mandate, or you might decide to move elsewhere. Seeking licensure in another state could prove much easier if you attend a properly vetted school.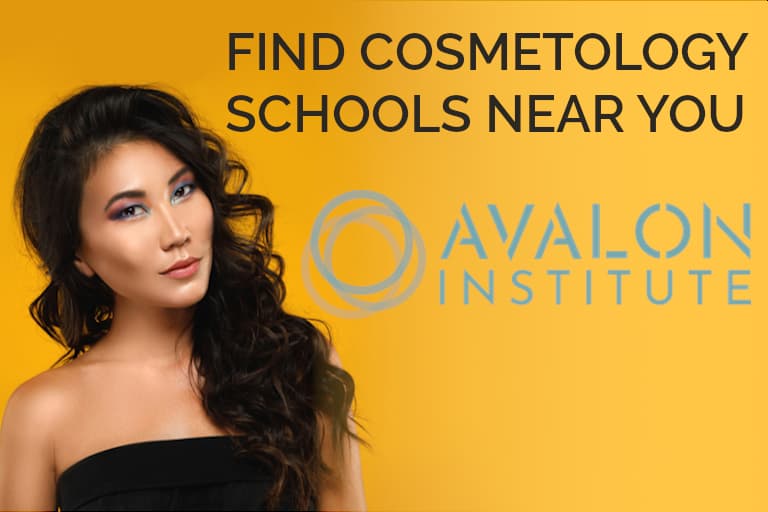 sponsored content, school availability varies by location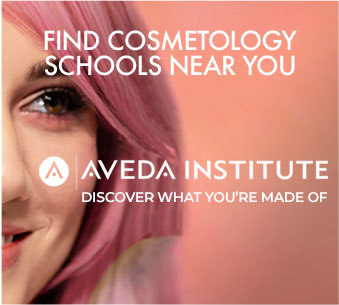 sponsored content, school availability varies by location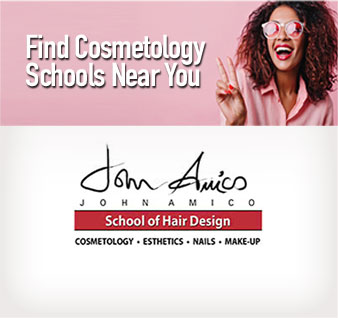 sponsored content, school availability varies by location

sponsored content, school availability varies by location

sponsored content, school availability varies by location

sponsored content, school availability varies by location
Beauty School Red Flags to Watch For
Unfortunately, sometimes so-called legitimate beauty schools turn out to be run by scam artists. In one such example, a school in New Jersey misrepresented itself as a legitimate and licensed program, only to abruptly close and take the students' money and accrued credits with them.
Because of this story and more like it, it's crucial to carefully review all prospective programs and keep your eyes peeled for any concerning warning signs. These are some red flags to be on the lookout for.
Exorbitant Fees
When comparing beauty program costs, look at both state-run community colleges and vocational schools, along with privately owned institutions. Though it's common for privately owned institutions to cost more than public institutions, the prices should not be so far out of range that there is no explanation.


High Transfer/Dropout Rates and Low Graduation Rates
It's expected that some students will drop out along the way and not finish their beauty school training. That said, unusually high rates of dropouts or low graduation rates should be major warning signs.
If you can't find it online, you can request graduation information directly from cosmetology school admissions representatives. If you're considering a school with questionable numbers, ask an administrator to justify these figures before moving forward.
Low Job Placement Rates
Schools may publish exam pass rates, licensure rates, or job placement rates, which look at how many people are working in jobs directly related to the field of study since their graduation date. Accredited schools must report student outcome data, but if you are considering an unaccredited school, you should ask about this data anyway.
While the beauty job market will naturally ebb and flow over time, a school with perennially low job placement rates is cause for concern. This could signal that the programs do not adequately prepare graduates with the skills employers look for. It could also mean graduates are pivoting to different careers rather than pursuing their original aspirations.
Ask a school administrator to explain these numbers and ask for several years' worth of job placement statistics to identify whether it's an anomaly or pattern.


Expired Accreditation or State Approval
To maintain licensure or accreditation, schools must periodically go through renewal processes. This can involve proving effectiveness in education, maintaining certain graduation and job placement rates, and meeting industry standards.
Even if a school once held licensure or accreditation, that doesn't mean it always will. If both of these are expired or nonexistent for a regulated specialty such as cosmetology, barbering, or esthetics, walk away. This is a sign that the school is not keeping up with educational standards or adequately serving students.
Note that accrediting bodies may keep track of certain programs in a probationary status. This typically means that the school's programs are deficient on some of the metrics measured by the accreditation process, but not enough for the agency to revoke accreditation. Usually a program under probation has some period of time to demonstrate that they are once again at the standard required for an accredited program, so the accrediting body will check back in to determine if the probationary status should be dropped in favor of accreditation in full standing. Usually there is no reason to dismiss schools under probation from consideration unless you have a strong concern that the probation will not be lifted.