Curling Iron Sizes & When to Use Them
When curling your hair, the barrel size determines what kind of curl will be achieved. Whether you're going for tight ringlets or the loose "oh-I-just-woke-up-like-this" waves, choosing the right one can be a stressful task. No worries! We have laid out the most popular barrel sizes and what kind of curl you can expect with each.
You can find these barrel sizes at any of your local beauty stores. Depending on your curling method, you should be able to achieve these looks on short and medium hair lengths, and most on long locks.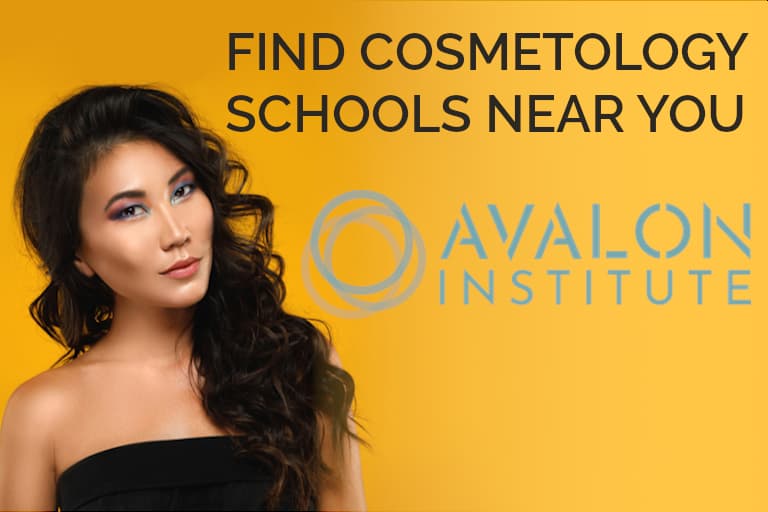 sponsored content, school availability varies by location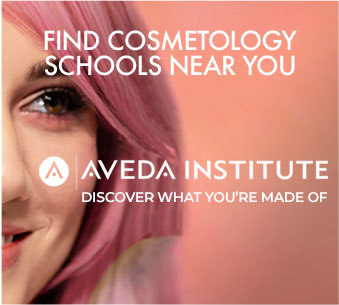 sponsored content, school availability varies by location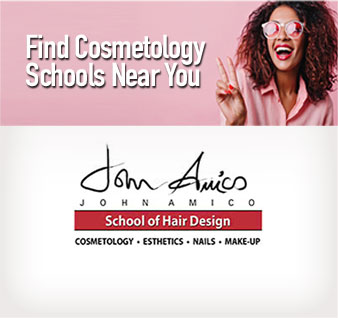 sponsored content, school availability varies by location

sponsored content, school availability varies by location

sponsored content, school availability varies by location

sponsored content, school availability varies by location
1 1/2 inch Curling Iron
The 1 1/2" barrel curling iron is textbook for loose, voluminous curls. Think Blake Lively meets Gisele Bündchen. Be cautious, however, because these fluffy curls are not meant to last. They will eventually fall throughout the day into a tousled look with tons of body. 
This size works best for long hair. When curling, be sure to keep sections rather small; the bigger the section, the looser your curls will appear. In the effort for a tighter curl, I recommend dividing your hair in three parts (bottom/middle/top) to give your roots a better lift and keep the curl longer.
1 1/4 inch Curling Iron
The 1 1/4" barrel is a fan favorite for the perfect messy or loose wave. This curling iron is best if you're wanting to achieve the Kardashian wave – and let's be honest, who wouldn't want that? This iron creates tighter curls that not only last longer, but also appear effortless and natural. 
For best results, use on medium to long hair and (similar to 1 ½ inch barrels) divide your hair in three parts if you're wanting more volume. 
1 inch Curling Iron
If you were to invest in only one curling iron for the rest of your life, the 1" barrel is universally flattering making it the perfect mate. This barrel allows you to achieve multiple looks, from ringlets to waves and polished to beachy. Lauren Conrad is our go-to for 1 inch curl inspiration (even after her major trim). It allows the hair to be wrapped around the barrel securely, but not so many times that you end up with a super tight spiral. Instead, you end up with perfect loose curls that are ready for any occasion.
For girls with short to medium hair, this size is for you. But don't fret my long hair friends! I found that this barrel achieved the perfect spiral without losing my length. After all, we worked hard for our locks and we don't want to cut them short on credit.
3/4 inch Curling Iron
The 3/4" barrel is the most under-estimated curling iron out there. You may think because of its small size you'll get super tight curls, but you're in for a sweet surprise with this one. To achieve the symmetrical style of Amanda Seyfried or Carrie Underwood, simply curl your hair in the same direction (away from your face, for example). You will achieve the look of bigger locks without having to pay for an additional iron. To complete romantic curls, simply rotate back and forth on the direction you're curling. The best part is, these ringlets will naturally widen as you go through your "no-wash" hair days. Or, if you simply can't wait that long, you can brush/comb them out for the same look. 
This size is flattering for any hair lengths and types, particularly for those of you with a bit of natural curl. This barrel is perfect for touching up some of those stubborn places that don't meet your curl standards.
Featured Schools Near You
Paul Mitchell The School
Program: Cosmetology
Aveda Institute
Program: Cosmetology
Georgia Career Institute (GA)
Program: Cosmetology
sponsored content
Curling Tips
When curling your hair, start closer to the roots and twirl your hair through the clamp a section; never curl from the ends of your hair up. Not only will that damage your hair and increase your risk for split ends, but your hair from the middle to the root will not get curled due to the heat from the iron not getting through. 
For long lasting curls:

Curl from your roots to keep the heat at the base of the curl
After curling your section, empty the hair into your hand and allow it to cool before releasing. This helps the curl stay tight rather than surrender to gravity and loosen as it is cooling.
Go a step further and clip your curls straight off the barrel in coils on the top of your head so they can fully cool.

Want to change up your curls? Instead of holding the clamp vertically, try horizontally! This simple trick will give your curls an effect somewhat similar to a wand. 
After you have finished curling your hair, smooth your curls out with hair oil to keep frizz at bay. My favorite is Ag The Oil. It is infused with organic, extra virgin argan oil to give you smooth and shiny hair. Plus, it smells amazing! Or, you can check out these zero waste curly hair styling products.