How to Become a Hair Designer
Hair styling can be a highly creative, fulfilling career offering a wide range of specializations and continual growth. It takes the #6 spot on U.S. News and World Report's list of best jobs without a college degree, and boasts a well below-average unemployment rate of 2.2 percent. Hair styling and design jobs allow stylists the opportunity to flex their artistic muscles, meet new people, and gain skills throughout their careers.
If you're considering a hair design career, you can read through this page to learn everything a hair stylist does and how to become one, plus you'll find useful tips and information on hair stylist salaries, career outlooks, typical hair designer job duties, and the personal qualities that help make hair stylists successful.
What Does a Hair Stylist Do?
At the basic level, hair stylists wash, cut, color, and/or style their clients' hair. However, a hair stylist's job duties can include helping clients feel good about their choices. Clients put their trust in their hair designers to help them maintain or transform their appearance, which is vitally important for many people. Hair designers listen closely to their clients' needs and wants in order to provide appropriate, satisfying hair care and styling services.
Along with cuts, color, and styling, hair stylists often offer scalp and hair care advice and recommend products that help in at-home care. Stylists may specialize in certain hair treatments, such as hair relaxing or perms, or offer complementary services related to beauty in general. Many hairdressers are independent contractors who book their own appointments and take direct payments. Those who run their own salons have managerial duties as well.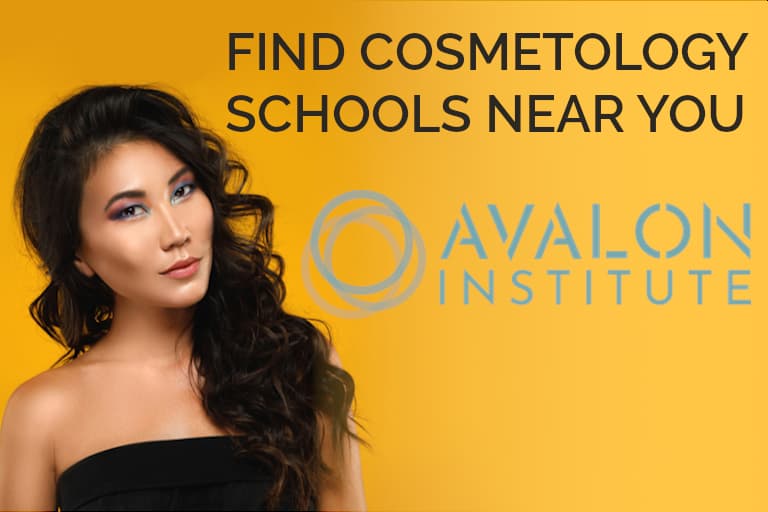 sponsored content, school availability varies by location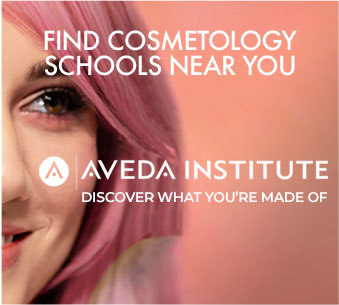 sponsored content, school availability varies by location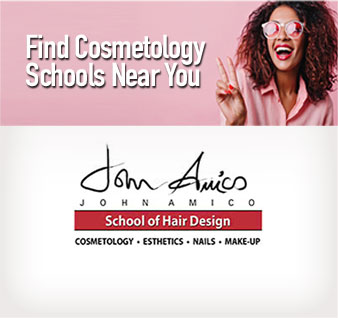 sponsored content, school availability varies by location

sponsored content, school availability varies by location

sponsored content, school availability varies by location

sponsored content, school availability varies by location
How to Become a Hair Stylist
Hair stylists must be licensed by the state and states' licensing requirements vary. For your career planning, know that most states have these five steps as common requirements:
1. Earn a high school diploma or GED.
You won't need a college degree to become a hair designer, but most board-approved cosmetology programs require a high school diploma or the equivalent.
Some cosmetology and barbering state boards offer apprenticeship programs to those who want to gain early practical experience in the field. Students can often apply when they turn 16 years old. After they complete their apprenticeship and have met the number of training hours required for their specialty, they're eligible to sit for the licensing exam.
2. Enroll in a state-approved cosmetology school.
To become a licensed hair stylist, you must complete a training program approved by your state board. Most states require hair stylists to attend a full cosmetology program, where you'll learn about skin care, makeup, and nails in addition to hair design. License requirements vary from state to state, so prospective hair designers must make sure they enroll in a program approved by the state they plan to practice in. Some states have reciprocity agreements, which allow hairdressers to practice in specified states outside of the state in which they gained licensure, but these are rare.
3. Gain the necessary hands-on practice.
Before taking your licensing exam to become a hair stylist, you need to spend a certain number of hours practicing your specialty. In California, for instance, you need 1,600 hours of supervised practice. You can gain the necessary hands-on experience through state board apprenticeships, state-approved private cosmetology schools, or internships at licensed salons.
4. Pass the licensing exam and get certified.
Hair styling licensing exams usually have a written portion and a practical portion that go over day-to-day hair styling scenarios, style theory, and state laws and regulations. In many cases, exams are subject-specific, so if you want to gain licensure in hair braiding as well as cosmetology, for instance, you may have to take two exams. To register for your exams, you must have completed your training program and practice hours, fill out an application, and pay a fee.
In some circumstances, applying for a license is a separate process from taking the licensing exams. In these situations, you may have to fill out a separate form and pay an additional fee. Be sure to check with your state licensing boards for details.
5. Take continuing education classes and maintain licensure.
After gaining licensure, hair stylists have to periodically take classes to stay up to date on current practices and regulations, and to renew their licenses.
Hair Design Salary and Career Outlook
As of May 2018, here are the top five states where hair stylists earn the highest salary:
District of Columbia: $45,680
Massachusetts: $42,260
Washington: $40,910
New Jersey: $37,230
Delaware: $35,810
Job prospects for hair designers look good. Due to an increasing population and continued interest in following style and color trends, employment for hairstylists is expected to grow 8% between 2018 and 2028, which is faster than average for all occupations. Despite this increase, competition for high-paying styling careers will be tough, as there are a large number of highly qualified stylists vying for these jobs.
Job availability can also vary by state. The following shows the states with the highest number of employed hair stylists.
California: 33,570
Texas: 28,020
Florida: 26,800
Pennsylvania: 24,460
New York: 23,650
Professional Organizations for Hair Stylists
Prospective hair stylists can check out these professional organizations for helpful information and resources.
Professional Beauty Association
This is a non-profit professional organization that aims to support and elevate beauty industry professionals, including hair designers and stylists. They offer education opportunities and scholarships, do community outreach, and host a series of trade shows, competitions, expos, and other events.
American Board of Certified Hair Colorists
Hair stylists who specialize in coloring can find community in the American Board of Certified Hair Colorists. The board offers additional certification for stylists who want to validate their expertise in coloring. Members can gain expertise at the annual education summit, which offered 147 classes in 2019.
Associated Hair Professionals
AHP provides a huge array of resources for hair stylist professionals and students. Members can access website building tools, online portfolios, time management resources, exam help, webinars, and liability insurance.
American Association of Cosmetology Schools
The AACS was founded in 1924 to support cosmetology students and schools in education and politically, elevating the industry as a whole. The organization provides relevant industry news, helps educators stay on top of teaching practices and regulations, connects students to schools, hosts competitions, offers scholarships, and more.
Hair Design Schools in Your State
Commercial Career