Barbering Careers
As long as hair grows on the heads and faces of people, the world will need skilled barbers to cut, trim, style, shape, and shave it—and that's where someone like you comes in. Day after day, people come in and out of their local barbershops wanting to spice up or maintain their locks and looks. So, having a professional they can trust is essential.
This page will inform you about career options, the skills and traits you'll need to succeed, and the money you can expect to make along the way.
Learn more about the average barber salary in each state and find out the hottest cities you can work in!
Barber Job Description
As a barber, you'll be responsible for all things hair, including cutting, shaving, giving basic trims, and giving complete makeovers. You might cut and style hair for special occasions, such as weddings or proms. Depending on the shop you work in, you might work with clients from children to the elderly.
You will also be responsible for maintaining clean tools and a hygienic and organized work station. Knowing and practicing all the legal standards of safety and sanitization will be your top priority as a barber.
Careers in Barbering
If you think that your career options as a barber are limited to working at your neighborhood barbershop, then think again! There are a variety of other paths you can take that involve working in other settings or with specific types of people.
Film, Television, Theatre
Cosmetologists of all disciplines are needed to help performers look their best and fit their role. As a barber for television, film, or theatre sets, you will cut and style hair, trim beards and mustaches, and give shaves to transform performers into the characters they are portraying. You will be a valuable member of the star-studded team!
Personal Care
There are a number of industries that employ barbers to work in their personal care departments.
Government
The government hires barbers for military bases, military academies, and other military facilities. The government—state or federal—could also need your services in a public institution like a hospital or prison.
Travel and Accommodations
High-end hotels, resorts, and cruise ships hire barbers, often some of the best in the business, to work with their clientele.
Healthcare Facilities
Hospitals employ barbers to work in nursing homes, assisted-living and long-term care facilities, specialty hospitals, and rehab facilities.
Barber Shop Manager
As a barbershop manager, you will probably spend much of your time making sure the shop is running smoothly rather than cutting hair. However, in many shops you will still get the chance to work hands-on with clients from time to time. The barbershop owner will rely on you to schedule appointments, manage inventory, create staff schedules, develop marketing campaigns, and coordinate continuing education and training. You'll also be responsible for making sure all safety and hygiene standards are met.
Barber Shop Owner
If your goal is to own a barbershop, you will have a lot of responsibility but also the satisfaction of running your own show. There are a number of steps you will need to take to start your shop, such as finding a space to either buy or lease, getting the required permits and licenses, and arranging all the necessary inspections and approvals your municipality requires. You will also have the fun of designing the shop, as well as coming up with a name and logo. Once your shop is set up you will need to deal with accounting, marketing, and overall management, but you can also decide how much you want to be involved in working with clients.
Instructor
Just as you once learned the trade of barbering from a teacher, you might now choose to teach the craft to the next generation. As a licensed barber, you'll be qualified to work as an instructor in barbering or cosmetology schools, community colleges, and technical schools.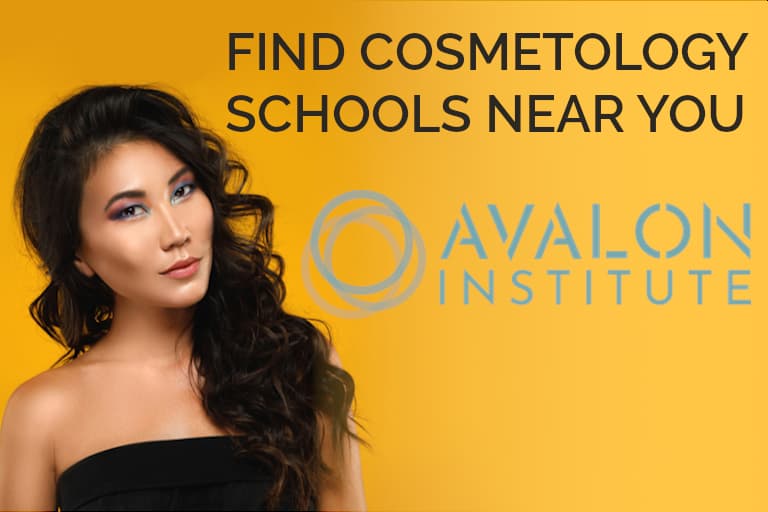 sponsored content, school availability varies by location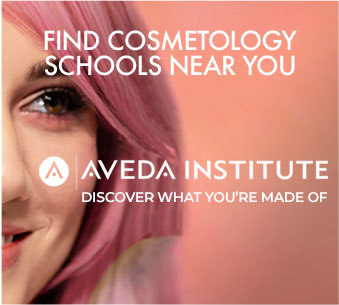 sponsored content, school availability varies by location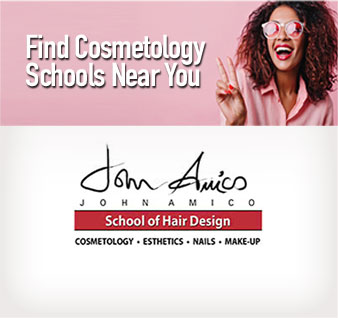 sponsored content, school availability varies by location

sponsored content, school availability varies by location

sponsored content, school availability varies by location

sponsored content, school availability varies by location
Barber Salary and Career Outlook
The nationwide median yearly salary for barbers is $33,220, according to Bureau of Labor Statistics (BLS) data from 2018. However, the top 10% earn a median of $52,600.
You can expect to earn more or less depending on where you work. Barbers earn the highest annual mean salaries in these five states:
Washington: $55,980
Massachusetts: $53,430
Maryland: $48,890
Illinois: $42,930
Alabama: $39,350
Like state location, your work environment can also have an impact on salary. The two work environments that report the highest annual mean salaries are:
Technical and trade schools: $39,070
Personal care services: $33,080
No matter where you work, it's a good time to enter the trade. More barber shops are opening, more places are hiring barbers, and the BLS projects barbering to experience 13% job growth between 2016–2026—nearly twice the total for all occupations.
Traits of a Barber
Are you cut out to be a barber? Check out the list of traits of a good barber and see how you compare!
People Skills
As a barber, you'll build your client list on the strength of your personality as much as you will on your barbering skills. Like all specialists in the field of cosmetology, part of your job is to make the barbershop experience a social outlet that is inviting, welcoming, interesting, and fun.
Physical Stamina
As a barber, you'll stand on your feet for long hours, often without a break during peak business times. Make sure you're comfortable with the physical demands of the work.
Confidence in Your Abilities
A bad haircut can ruin a person's week or their wedding. The only way your clients will feel comfortable sitting in your chair is if they have consummate trust in your abilities. The only way that can happen is if you have the same level of faith in yourself—so take your training and education seriously.
Business Skills
If you choose to work as a manager or open your own shop, your skillset will have to go far beyond the ability to cut hair and give a shave. You'll have to understand the concepts of staff management, bookkeeping, accounting, and inventory management.
Barbering Schools in Your State
Commercial Career