20 Unusual Jobs in the Beauty Industry
If you're interested in the beauty industry but don't feel drawn to the usual options, fear not. A degree in cosmetology doesn't necessarily have to lead you to a salon job. Whether you crave a career in the arts and multimedia, feel a calling to help those in need in your community, prefer travel over staying put, or simply long for a job that's out of the ordinary, there are positions in the beauty industry for you. The following list of 20 unexpected jobs reveals how dynamic and exciting the beauty industry can be.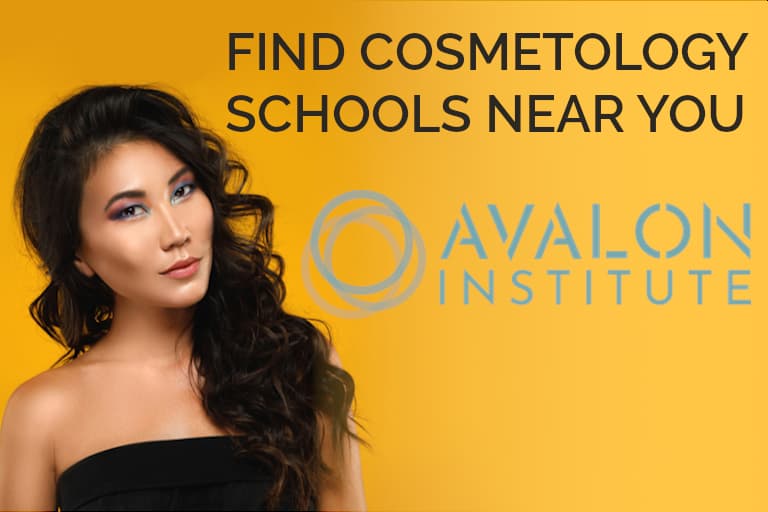 sponsored content, school availability varies by location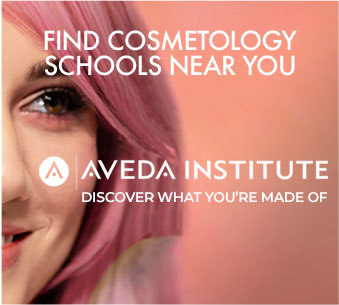 sponsored content, school availability varies by location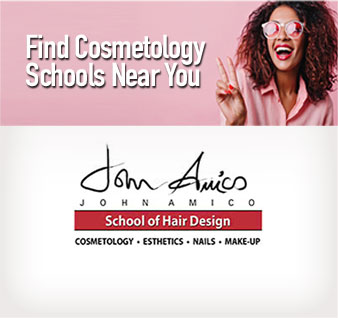 sponsored content, school availability varies by location

sponsored content, school availability varies by location

sponsored content, school availability varies by location

sponsored content, school availability varies by location
Arts Careers in Beauty
While cosmetology is often a personal care service, it's also an art form that leads many talented professionals into the arts. According to the Bureau of Labor Statistics (BLS), the motion picture and video industries employed 1,940 hairdressers, hairstylists, and cosmetologists in 2018. Here are a few arts-related careers that might interest beauty industry professionals.
Makeup Artist/Designer
Makeup designers develop and apply makeup and hair looks for stage, film, or television projects. Their ideas must address the setting, mood, lighting, and, of course, characters. In many cases, they must also be prepared to teach actors to apply their makeup or do their hair. Theatre and film makeup artists train not only in cosmetology practices but also in the arts in which they work—lighting in particular directly affects the appearance of makeup. According to the BLS, makeup artists, in both theatrical and performance fields, earned a median annual wage of $64,250 in May 2018.
Special Effects Makeup Artist
A special effects makeup artist uses tools such as as liquid latex, prosthetics, and makeup to give performers the appearance of having wounds, deformities, or even animal or alien features. Going to school for special effects makeup, whether as courses completed after graduating from cosmetology school, as standalone programs, or as part of earning theatre and film degrees, can help you create a portfolio and make connections. Once you've completed your training, an internship can help you learn tricks of the trade and start building a portfolio, which the majority of employers in this field use to make hiring decisions.
Fashion Show Artist
The knockout runway looks that grace the covers of Vogue and set trends are developed by fashion show artists, who collaborate with fashion designers to complement their designs with haute hair and makeup looks. To get into this career, you'll need formal training and licensure in hairstyling or cosmetology, and you may choose to find an internship or professional experience that emphasizes the fashion industry.
Editorial/Advertising Stylist
These professionals design the looks that appear on magazines, TV commercials, billboards, and more. They prep models for editorial and advertising photo shoots in a way that emphasizes and helps sell specific products or best complements editorial pieces.
Wig Maker
Wig making is big business. Many stores sell wigs to people who simply want to change their looks temporarily or as part of costumes. However, wigs can also be an essential part of increasing quality of life for transgender people or for those going through chemo, living with alopecia, or experiencing hair loss for any reason. Though this career typically doesn't require specific licensure, aspiring wig makers should check with their states' cosmetology boards about requirements—they do vary. It's important to complete courses in wig design and hairstyling through cosmetology or theater programs, which provide training in working with natural and synthetic hair as well as the essential sewing skills needed to do this work.
Traveling Jobs for Cosmetologists and Estheticians
If you're interested in cosmetology, but you hate the thought of being tied to one location, there are numerous opportunities for beauty pros that involve travel or mobile services.
Mobile Esthetician
This exciting position can involve traveling to homes, businesses, or locations that draw travelers, such as hotels, to perform skincare treatments for events, photoshoots, and more. Whether you are mobile or salon-bound, an esthetician must be licensed through training, professional experience, and exams—specific requirements vary by state. Additionally, you will likely need to have a valid driver's license, a business license, and liability insurance.
Mobile Makeup, Manicure, and Hair Artists
These experts travel to clients, frequently for special events like weddings. Whether you perform your work in a salon or on the road, you must meet all of your state's licensing requirements, as well as any expectations for mobile work such as holding business and driver's licenses and insurance.
Resort and Cruise Ship Positions
If you're ready to take your career beyond your local community to exotic destinations around the world, why not explore positions at vacation resorts and aboard cruise ships? Travelers enjoy treating themselves, and not only will this put you in proximity to a diverse, international clientele, but you'll also get to see parts of the world and have experiences many people only dream of! Estheticians on cruise ships will need international certification, through CIDESCO or another certifying body, and must be qualified massage therapists as well. Though some resorts will require you to work as hourly employees, most cruise ships hire cosmetologists to work on commission and fill their own schedules with clients. Know, however, that although this work can be exciting, your life won't be like that of resort or cruise guests—you'll probably share small, spare accommodations with at least one other employee and spend weeks or even months away from home.
Cosmetology and Esthetics Jobs in Permanent Makeup
Permanent Makeup
A permanent makeup artist uses specialized ink and tools that allow them to apply permanent makeup, similar to tattoos, to clients' skin. These may include lip pigments, permanent eyeliner, or lash extensions. Every state has its own requirements for practitioners, but usually, they require an esthetician license with additional certification in cosmetic tattooing.
Piercings and Tattoos
This evolving career combines artistic talent with esthetics, and there isn't one standard path to becoming a tattoo or piercing artist. Every state has different laws regarding licensure. Typically, businesses offering these services must also meet rigorous state standards that include hygiene, tool use and care, types of tattoos and piercings offered, and features of clientele, such as age. Getting started in this career usually requires formal training through a tattoo/piercing school, followed by an apprenticeship.
Tattoo Removal
Along with the proliferation of tattoos is the rise in tattoo regret, which has led to substantial growth for the field of tattoo removal. As a professionally licensed esthetician, you can earn training in school or on the job to perform this technique, which requires an understanding of skin types, tattoo types, and tools related to laser tattoo removal.
Cosmetology for Underserved Populations
Beauty experts can contribute in meaningful ways to improving the confidence and quality of life for some of our society's most vulnerable individuals.
Working with the Disabled
About 54 million Americans have some sort of disability, and many use Medicaid coverage and cannot afford salon services. Yet there is a massive demand within this population for cosmetologists to offer discounted or free services, either by in-home visits or at accessible locations. You may choose to provide your services individually on a freelance basis or work with a nonprofit organization to contribute your talents where needed, being mindful of accommodations for those with sensory issues or autism or who use wheelchairs or other medical equipment.
Helping the Homeless
A haircut can change someone's life. Think of the power that a wash, cut, and shave can have on a homeless person's ability to present themselves professionally, gain confidence, and secure work. As a cosmetologist or hairdresser, you could work with an organization that helps the homeless to identify those who need your services and provide valuable personal care to a population that rarely gets it.
Caring for the Elderly
For a variety of reasons that include health issues or lack of transportation, the elderly are a subset of clientele who often struggle to obtain personal services such as hairdressing or skincare. A growing number of salons are specializing in elder or hospice care and offering mobile, in-home services to address this need. Some nursing homes or senior living communities will contract with hairdressers or other beauty specialists to bring their services to their premises, or hire in-house professionals. There is no special licensing required to care for elderly customers; you would simply need to observe licensing requirements in your state. Working with the elderly can be tremendously rewarding, offering confidence and interpersonal interaction to a population that often struggles with loneliness or low self-esteem.
Behind-the-Scenes Beauty Jobs
Many not-so-obvious beauty jobs exist in the industry but don't involve working on the frontlines directly with customers.
Beauty Manufacturing and Sales
A multitude of jobs exist in the manufacture and sale of beauty products. These jobs include cosmetic chemists, who use their scientific training to research trends, develop formulas, establish quality control measures, and comply with regulatory guidelines to create beauty products. Or they may include advanced manufacturing positions, working in plants at various points in the production cycle, from sourcing ingredients to packaging or distribution. They might even include sales positions, which involve marketing and selling beauty products to retailers and salons on behalf of manufacturers.
State Board Examiner
Typically, the state licensing boards in cosmetology or esthetics are comprised of licensed practitioners. If you have a license and would like to travel to salons and spas to ensure their regulatory compliance or participate in the process for licensing new professionals in the industry, this is the career for you. Each state's requirements for training and experience of board examiners differ. However, most require about 1,500 hours of approved cosmetology courses and successful completion of a state board examination and the associated curriculum.
Brand Artistic Director
A combination of marketing, visual artist, and beauty professional, the brand artistic director is responsible for ensuring that a company's products, salons, or clothing brands have a consistent look or style in its advertising and marketing pieces. You must have an eye for trends and be able to direct a company's brand identity to ensure it is successful in the marketplace and is attractive to consumers.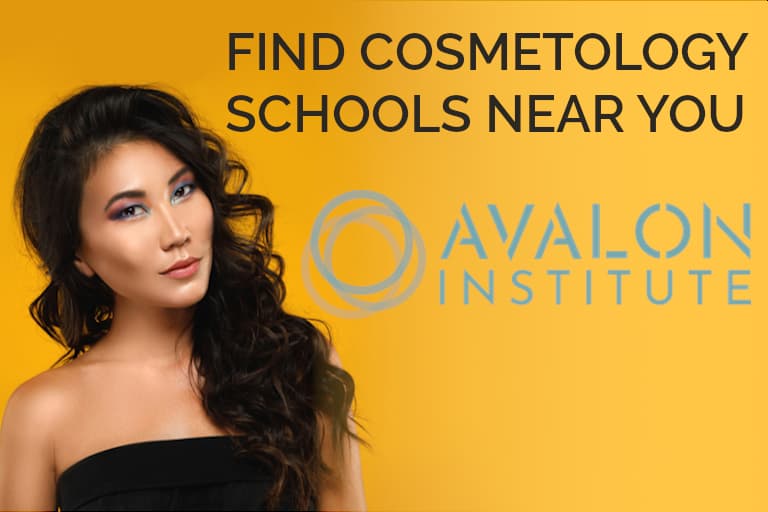 sponsored content, school availability varies by location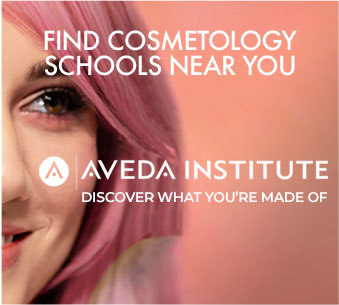 sponsored content, school availability varies by location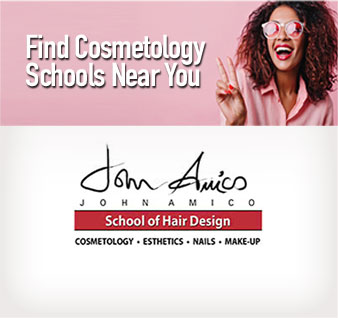 sponsored content, school availability varies by location

sponsored content, school availability varies by location

sponsored content, school availability varies by location

sponsored content, school availability varies by location
Other Unusual Jobs in the Beauty Industry
From beautifying the dearly departed to using your social media obsession to earn cash and more, consider one of these off-the-wall beauty industry gigs.
Mortuary Makeup and Hair
It may not be the beauty industry job you always imagined, but mortuary beautician jobs are rewarding for those with a strong sense of empathy, a curiosity about science, and a desire to assist others emotionally. Mortuary makeup artist jobs, sometimes called "desairologists," may be obtained either through a traditional cosmetology program and licensure process or by earning a license as a funeral director or embalmer. This is an art many take for granted but which is profoundly meaningful to the families of the deceased, for whom it's vital their deceased loved ones look like themselves. Additionally, because many people don't choose to do these jobs, mortuary makeup jobs tend to pay well compared to typical cosmetology careers. Though rewarding, this is not a job for those who wouldn't be comfortable with or sensitive to working with the dead.
Blogger, YouTuber, or Instagrammer
Millennials are spending 25% more on cosmetics than they did just a couple of years ago, and many of them are turning their beauty obsessions into full-time careers. With little to no official training, you could turn your fixation with social media into a paying gig. This is because many cosmetics companies are moving advertising dollars they might previously have spent on TV and magazines to paying social media influencers—with money and free products—to use, demonstrate, and promote their products. If you have a large enough following and know how to get noticed, you might earn an impressive living selling advertising space on your blog, hosting a YouTube channel, or hyping products on Instagram.
Operating a Specialty Salon
Know of a niche in the beauty industry that's underserved? Why not start up a salon to satisfy that niche? Perhaps you could offer salt therapy, also known as halotherapy, which is used either wet (in saline or scrubs) or dry to improve respiratory or skin conditions, detoxify cells, and boost athletic performance. Or you might consider offering an emerging type of salon experience, the silent salon, which provides an entirely sound-free salon experience to those who get anxiety from noise or social situations or simply prefer their hour without conversation. There's never been a better time to pursue your creative ideas through the beauty industry.
Check out even more unusual jobs in the beauty industry, published by Cosmetology Schools Near Me.