I'm ready to become a cosmetologist. Where do I begin?
The first step to becoming a cosmetologist is finding the best beauty school for your career goals. Your best bet is to start by contacting schools in your state that understand the requirements, job landscape, local employers, and other information that will help you move forward. You can also learn about topics covered in cosmetology school. Many beauty schools offer several start dates throughout the year. See what programs are starting soon in your city!
What are cosmetology school and license requirements?
Licensing requirements and therefore school requirements vary by state, but there is a general set of requirements that top cosmetology schools adhere to. These include:
GED or high school education
16 years of age or older
Must complete a board-approved program
How long is cosmetology school?
The U.S. Bureau of Labor Statistics says that most cosmetology training programs last about 9 months (2017). This will depend on what type of program you choose. Certificate and diploma programs can typically be completed in 9-12 months. Meanwhile, an Associate program in Cosmetology will require about 18-24 months of training. The last portion of your program is typically your clock hours required for licensure. This will take place in a real work environment, or some form of training facility set up by your school.
No matter how long your options for training last, make sure any program you choose meets your state requirements for cosmetologist licensure.
How much does cosmetology school cost?
The cost to enroll in cosmetology school will depend on a variety of factors, including:
Number of required courses and hours
Location of beauty school
Facilities and equipment required
Type of program (degree, certificate, diploma)
Campus or blend of online
I'm ready to speak with beauty schools about cosmetology careers. How do I find schools for me?
We're here to help you get started. Just take a few moments to narrow your search by your state and preferred cosmetology programs. Don't be afraid to compare different types of programs, and several school options. How else will you know for sure if you're making the right decision?
Good luck on your road to a career in the creative, colorful world of beauty.
What are some examples of cosmetology careers?
We have cosmetology career guides on a number of different paths in the beauty business. Here are some of our most popular:
Another thing you need to learn about to prepare for your career is the licensing requirements in your state. Almost every state offers a cosmetologist license, but otherwise, each state is different in which licenses they offer. Also, each state has unique training requirements in order to be able to sit for the board exams. Make sure you are up to speed on your state's beauty license requirements. Does one of these career paths sound like a good fit for you? If so, click the button below to start searching for schools near you.
What does a cosmetologist do?
Licensed cosmetologists are able to offer services across the beauty industry, including hairstyling, skincare treatments, nail treatments, and makeup. Certain states have more specialized licensure requirements for services such as electrology or laser hair removal.
Cosmetologists perform several services throughout their day, depending on their role. If your focus is hairstyling and cutting, you may juggle clients that require the latest coloring, cuts and styles, as well as curling, weaves, extensions, or other hair services.
Do I Need Esthetician Training?
For some cosmetology careers, your state may give you the option of esthetician or cosmetology licensing. If you have this option, and want to compare programs, here is the skinny…
Esthetician Training Basics:
Focus on facial skincare
Makeup artistry usually included in the curriculum
Integrates the art and the science behind facial skincare
Specialized skills, such as wraps and extractions included
Usually requires fewer hours of training than cosmetology programs
Could be a preferred option for students wanting makeup artist careers
Cosmetology Training and School
How do you become a cosmetologist?
Have you ever wondered what makes cosmetology such an appealing occupation for all kinds of beauty professionals? Beauty Schools Directory aims to make it simple for you to learn about cosmetology careers, find the right training and tap into other helpful information. Here's what you will find on this page…
Tips to help you find the right path in cosmetology
Answers to common questions about beauty school
An easy way to search for all kinds of programs in this field
Resources used by thousands of prospective students to connect with beauty schools
Are you ready to view your beauty school options right now? Just use our simple search tools to get started.
Or, consult our cosmetology program guide to learn more about the colorful world of beauty careers.
What are some challenges of pursuing cosmetology?
One of the biggest and most obvious challenges for many aspiring beauty professionals is the cost of a cosmetology training program, which can vary based on your state's required hours and topics covered, but is thousands of dollars in any state. Learn more about financial aid and scholarship opportunities for beauty students.
Another challenge of the profession, which many love, is the need to adapt your skills to different people. Every person will present a unique challenge to the cosmetologist as each individual will have a different combination of hair type, face type, nail type, etc. This is one of the greatest challenges in cosmetology. For instance, the kind of blush work a makeup artist performs will depend on the shape of the client's face: a round face will require a fair amount of contouring while someone with well-defined cheekbones will only need to highlight this feature.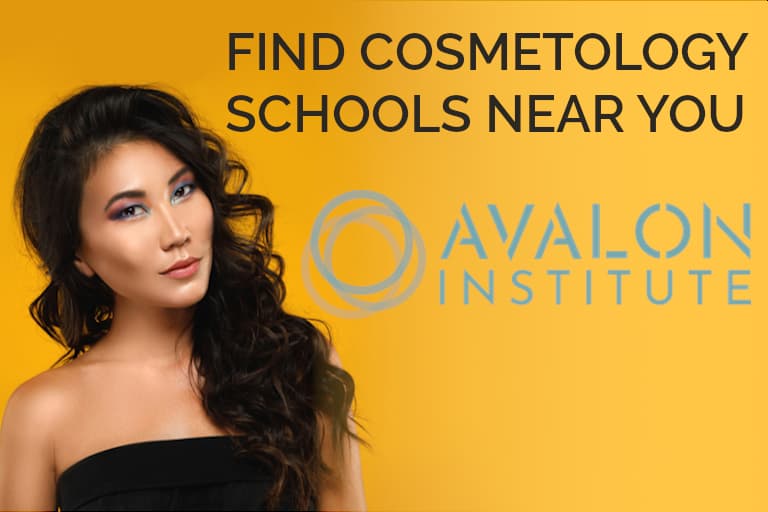 sponsored content, school availability varies by location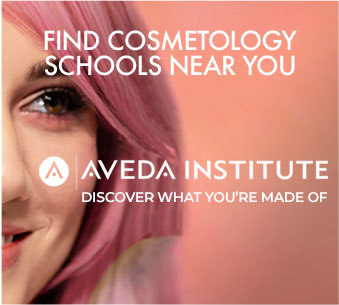 sponsored content, school availability varies by location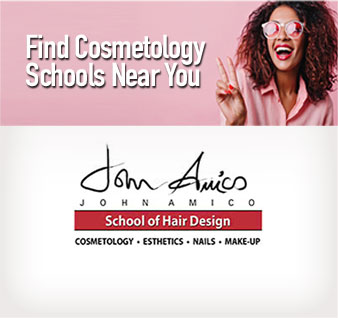 sponsored content, school availability varies by location

sponsored content, school availability varies by location

sponsored content, school availability varies by location

sponsored content, school availability varies by location
Career Options for Cosmetologists
What are the best career options for a cosmetologist?
A career in cosmetology can lead to a variety of professions in the beauty industry, including:
Hairstylist
Nail technician
Salon or spa manager
Beautician
Wedding and event stylist
Makeup artist
Esthetician
Some licensed professionals choose careers in the beauty industry as beauty magazine editors or consultants, while others become sales or marketing specialists in the cosmetics industry. Still others go on to teach beauty school and pass on their knowledge and skills to the next generation. Learn more about beauty careers in cosmetology.
What is the future job outlook for cosmetologists?
The growth of jobs for cosmetologists, hairdressers and barbers is expected to increase at a rate of 10% between through 2024. This is higher than the national average for all jobs, which is currently 7%.
Like salary data, you should look at state and local job rates to determine your potential earnings. For instance, the top states in average earnings by cosmetologists are D.C., Massachusetts, Washington state, New Jersey, and Delaware. Learn more about cosmetology salary and career outlook.
What is the current salary and job outlook for cosmetology professionals?
For salary and career outlook information, we cite the Bureau of Labor Statistics (BLS) for the most accurate and reliable data. However, you will want to check multiple sources to understand the job and salary potential for cosmetologists near you. This is a topic you must address when you compare all your beauty school options. Plus, we recommend looking at local job boards and speaking with current professionals.
According to data we gathered in 2017, cosmetologists in the United States earned an average wage of $23,710 per year. However, there are a few things to keep in mind when researching potential salary in the field of cosmetology…
Factors affecting your beautician salary…
Where you live
Working full-time or part-time
Whether you work at a salon or for yourself
Salary potential can vary wildly, even in the same region
Poor reporting of tips can skew salary data lower than it actually is
Cosmetologists who work for salons are likely paid an hourly wage in addition to tips from clients. Beauticians who rent a booth in a salon typically keep all their proceeds after deducting the fees for their booth rental. You could also choose to be entirely independent and do on-site cosmetology services or work out of your home, in which case you can keep all of the proceeds with minimal overhead.
Ready to speak with top cosmetology schools about your salary potential and the opportunities to work as a cosmetologist in your area?
A Cosmetologist's Work Day
What do you learn in a cosmetology school curriculum that you'll use on the job?
When you compare curriculum for cosmetology programs, be sure you look for courses that cover critical topics outside your core skills.
Safety & sanitation
State health department regulations that pertain to your role
Client communication and customer service skills
The basics of business professionalism for cosmetologists
In addition to learned skills, it's important to understand what makes clients come back, besides your awesome cuts and styles.
Here are additional skills that can help you succeed in your cosmetology career:
Personal, friendly personality
Creative eye for style and design
Physical ability to stand for long periods of time
Natural interest in color theory, physiology of the skin, hair and nails
Ability to learn how to use tools, such as scissors, clippers and razors
What is a day in the life of a cosmetologist like?
Want a breakdown of the nuts and bolts of cosmetology and stylist careers? Here is a nutshell of what you can expect throughout your day…
Prepare For Your Clients
Ideally, you will review your client list before you leave work the night before. This will help you get a mental picture of what your day may look like. There will be enough surprises throughout your day, so you'll want to prepare as best you can. Make sure you have the products and equipment you will need to provide the services you have booked. If you don't get a chance to do this the day before, make it the first item on your list. Many stylists plan to use any free time in the appointment schedule to call and remind future appointments that they're scheduled in the near future, which greatly reduces no-shows.
Prepare Your Work Station
Every time you enter the salon, pretend the health inspector is walking alongside you. Not only will you check to see if you have all the products you need for your clients, you should do a spot check to make sure there are no health code violations. Make sure your station is clean, organized and tidy, and is a place your clients will feel comfortable.
Client Consultations
Some clients will know exactly what they want when they book their appointment, and others, not so much. That's where your eye for style will come in handy! Part of your job includes analyzing your client's features and physiology to determine what styles may work best for them. This is why you should always be on the lookout for the newest styles and trends. Each appointment should begin with the client consultation, where you will ask a number questions to learn what the client wants you to accomplish. When you reach a full understanding of what the client wants, the services can then begin.
Performing Cosmetology Services
Hair stylists will…
Shampoo & condition
Cut, trim, style
Color
Perm
Provide other hair services
Nail techs may perform…
Manicures
Polish removal
Cuticle treatments
Polishing
Nail art
Makeup artist tasks include…
Bridal
Seasonal
Color pallet selection
Eye and lip treatments
Male and senior makeup
Special effects
Theatrical
Film/TV
And don't forget: Clients keep coming back to the same stylists because they get personal attention, quality service, and enjoy the atmosphere your salon provides. When you develop your skills, try to grow into a beautician that treats clients like partners in their experience.
Scheduling Appointments and Administrative Work
When the appointment is complete, don't forget to tell the client when they would like to see the customer next, and try to get them to book their next appointment before they pay and leave. For example, "To maintain the look of this haircut, I need to see you back in 6 weeks. I can get you scheduled right now if you like." Cosmetologists should also remind their happy, loyal customers that they love referral business so you can continue to grow your clientele!
This isn't the most glamorous part of the job, but it's definitely one of the most essential functions you'll perform. When you compare cosmetology programs, look for courses that include topics in administrative functions, such as scheduling and marketing. Most salons rely on retail sales for additional income. And with social media tools, such as Instagram and Facebook, it only makes sense to market your work to potential clients in these ways. Creating coupon deals and referral programs are additional strategies you can learn from experienced professionals.
Cosmetologist Salary
What salary can a cosmetologist earn?
According to the Bureau of Labor Statistics, cosmetologists earned a mean annual wage of $27,940 per year before tips in 2014, but cosmetologist salary depends on a number of factors. One thing that can affect earning potential is where the stylist works; working in major metropolitan areas may mean higher salaries and more tips than smaller, more rural areas. It's also imperative that that stylists urge their clients to re-book before they leave the salon, and encourage their clientele to keep coming back and referring friends and family. Your level of experience as a can dramatically impact your salary. As you gain more years of experience, continue your education in the field and grow your clientele, you will likely increase your salary and tips.
Because this field is so flexible, many professionals choose to work part-time instead of full-time, and that can skew the salary data lower than it really is. Salary has the potential to grow with experience, growing clientele, and increasing hours worked. Another thing the BLS data often does not account for accurately is the tips you may receive for the hair, nail and makeup services. For more information about beauty wages, check out our cosmetologist career guide. Many cosmetologists fail to report their full income from tips and gratuities so it's difficult to calculate their real earning potential beyond the actual salary.
Cosmetologists who work for salons are likely paid an hourly wage in addition to tips from clients, whereas those who work in a booth rental environment keep all their proceeds after deducting the fees for their booth rental. Some choose to be entirely independent and do on-site cosmetology services or work out of their homes, in which case they keep all of the proceeds with minimal overhead.