How to Become a Hair Braider
African societies built statues of people with elaborately braided hair at least 2,500 years ago. Since then, hair braiding has transformed from a cultural practice into a major industry. You can become part of this rich tradition by learning to be a professional hair braider.
Hair Braider Job Description
Hair braiding is an intricate process that lets you bring your personal artistry into play. There are numerous types of hair braiding techniques that you might perform, including weaving in hair extensions and adding ornaments such as beads. The information below gives you an idea of what some of these styles look like—but there are many more. Keep in mind, too, that these styles are general categories; experienced hair braiders will combine styles or add their own touch.
Techniques of hair braiding also include processes such as applying smoothing serums and other products, dipping the ends into very hot water, using thread to make kinky curls, and using flexi-rods to curl braids.
Hair braiding can be a lengthy process, ranging from several hours to seven hours for one client. Braiding styles can be short-term or long-term—they last anywhere from two weeks to three months, as long as the client takes care of them.
As a hair braider you will also perform many of the duties that all stylists undertake:
Schedule appointments
Receive clients
Maintain a well-organized, clean, and sanitary workspace
Counsel your clients, guiding them through their options based on factors such as hair type, personal taste, and budget
Common Braid Styles
Cornrows
Hair is braided close to the scalp using an underhand, upward motion. Rows may be straight or geometrical
Box Braids
Thick, chunky braids that are usually created by dividing small squared-off parts, or boxes. Hair extensions are often braided in to add thickness.
Micro Braids
Small, delicate braids that are braided tightly into the hair. May be done by "crocheting" in micro-braided hair extensions.
Twists (Havana)
Hair is divided into two parts (instead of three as with most braids). Each section is twisted first, then the two sections are twisted together.
Fishtail Braids
Weaving hair technique where hair is separated into two sections and then one section is inserted into the other section. Can be done as a French braid by starting at the top of the crown.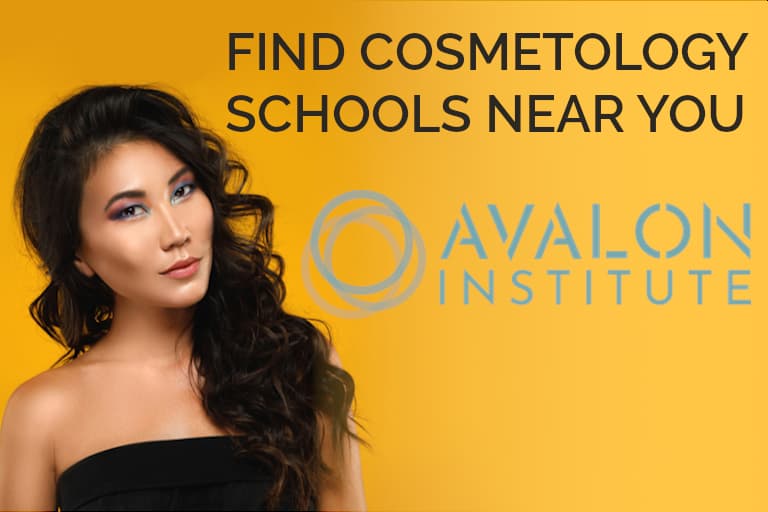 sponsored content, school availability varies by location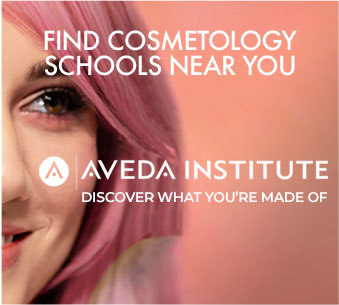 sponsored content, school availability varies by location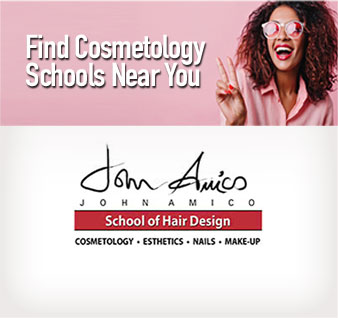 sponsored content, school availability varies by location

sponsored content, school availability varies by location

sponsored content, school availability varies by location

sponsored content, school availability varies by location
Careers in Hair Braiding
There are a few different ways to turn your hair braiding talent into a career. You can work as a specialist in a salon, open your own business, or even pass your knowledge on to the next generation by teaching braiding.
Work in a Salon
This is a good place to start your career because it puts you in an established business surrounded by experienced professionals. It might be a full-service salon or a salon dedicated exclusively to hair braiding. Either way, a job in a salon is probably the best and fastest way to build an all-important list of regular clientele.
In some salons you will rent out your own chair. In others you might get paid by the client. Still others will provide either a salary or hourly compensation.
Start Your Own Business
Once you have a following, you can consider branching out on your own. That might mean opening a physical shop with a storefront or a dedicated space in your home. You can also offer your services on a freelance basis and travel to people's homes, parties, weddings, or any other occasion that requires people to look their best.
Owning a business involves a lot more than hair braiding. You will need to set up your business, order supplies, set up appointments, and make sure to comply with the regulations in your state.
Become a Teacher
You might choose to teach at a cosmetology school in a program that focuses on braiding or at live events and seminars. There are even schools you can attend to learn how to become a teacher.
To become a teacher you should have a fair degree of experience under your belt and be knowledgeable of a number of techniques.
Hair Braiding Salary and Career Outlook
The truth is, it's hard to gauge how much money you can expect to make as a hair braider. The industry is loosely organized, and robust statistics are hard to come by. ZipRecruiter, for example, reports an average salary of $34,713 as of October 2019. Indeed, on the other hand, says the average is $38.56 an hour, or $79,900 a year for full-time professionals. This figure may be skewed by the inclusion of a nationwide app-based company called Mobile Styles, which on average pays $45 an hour.
In practice, salons often pay by the day or by the client. If you own a salon, your salary is linked to factors like your price structure, staffing, and how many hours and days you're open for business.
Pricing is often based on factors like the length and thickness of both natural hair and extensions, damage to the hair, and the skill and time required to perform the styling. You might charge $30 to $50 for children's braids or for some quick, easy short-term styles, while elaborate or semi-permanent braids could cost several hundred dollars.
Here, too, data is scant and incomplete. The information that does exist for job growth and career outlook in the braiding industry, however, is encouraging. In the first place, braiding is trending. Celebrities like Grammy-nominated singer Ledisi—whose waist-length braids, which harkened back to Janet Jackson in 1993, were the talk of the 2018 BET Awards—are bringing braiding back to the forefront of popular culture. New trends like whip braids are emerging as must-have styles in 2020.
Historically a driver of global style and fashion, Paris is at the cutting edge again, with new salons and shops dedicated to ethnic and natural hair braiding. But you don't have to cross an ocean to get in on the action. According to Glassdoor, the following metropolitan regions have the most hair braiding jobs:
Atlanta, GA
Winter Park,FL
New York, NY
Brooklyn,NY
Smyrna,GA
Houston, TX
Philadelphia, PA
Atlantic City, NJ
Charlotte, NC
Los Angeles, CA
Hair Braiding Schools in Your State
Commercial Career