Esthetician vs. Medical Esthetician: What's the Difference?
If you aren't totally clear on the differences between estheticians and medical estheticians, have no fear: you are not alone. Estheticians—sometimes spelled aestheticians—perform routine skin care services such as cleansing, massaging, toning, and hair removal. Medical or "paramedical" estheticians perform many of the same tasks as estheticians. However, these professionals tend to have additional training that allows them to perform specialized treatments and work in clinical settings.
Rather than solely helping individuals address minor issues like dry skin or sunspots, medical estheticians typically work with those facing serious skin disorders or traumas, like post-burn care or plastic surgery recovery. Estheticians often work in spa and salon settings, while medical estheticians can be found in plastic surgeon's offices or rehabilitation centers.
While there is a lot of overlap between esthetician and medical esthetician careers, there are important distinctions to consider, including licensure requirements, training, jobs, and salary potential.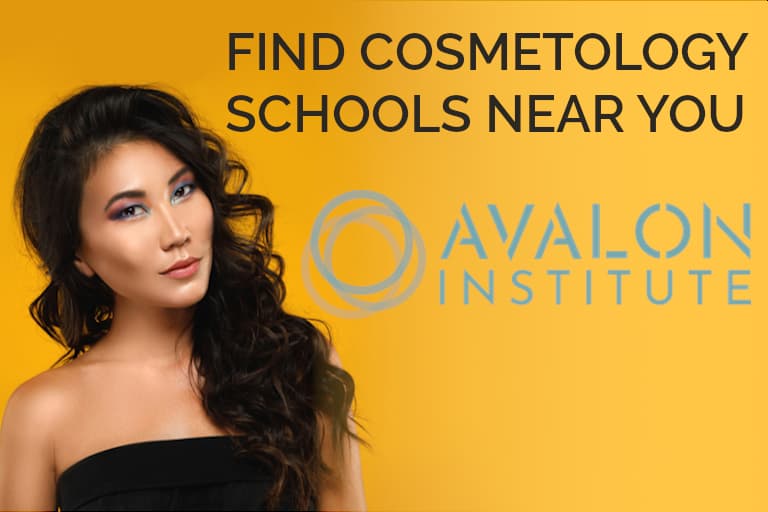 sponsored content, school availability varies by location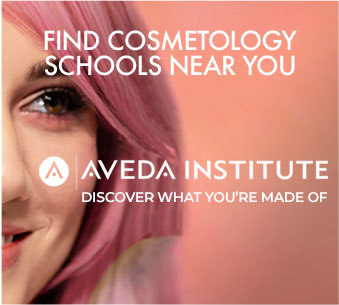 sponsored content, school availability varies by location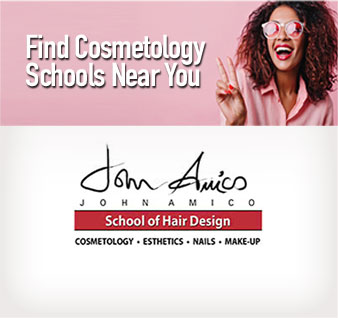 sponsored content, school availability varies by location

sponsored content, school availability varies by location

sponsored content, school availability varies by location

sponsored content, school availability varies by location
Can I get Licensed in Medical Esthetics?
While you must be licensed as a general esthetician to practice, no specialized licenses currently exist for medical estheticians. If you want to become a medical esthetician, the most standard route involves obtaining a general esthetics license and seeking additional training and certifications in areas of interest, like microblading and chemical peels. Not all states require certification for many specific services performed by medical estheticians, so check with your licensing board when you choose your path.
Classes Taken by Esthetician Candidates
Estheticians generally must complete at least 600 hours of training to qualify for licensure, with specific hour requirements varying by state. Over the course of your studies, you'll likely take classes on skin conditions and disorders, salon management, facial cleansing and massages, and hair removal.
Coursework and Potential Certifications for Medical Estheticians
Esthetics training programs introduce you to various topics around skin care, hygiene, facial massage, makeup, and sanitation. As each state sets its own requirements, you must check with your licensing board to learn about specific mandates. One important thing to note is that, regardless of location, no esthetician may perform Botox, dermal filling, or anything that is considered "medical" rather than "cosmetic." If you're interested in this line of work, consider becoming a nurse esthetician rather than a medical esthetician. Individuals providing these services generally must possess a nursing license, but specific regulations vary by state.
While medical estheticians can't perform medical treatments, many courses involve training in medical related services. Medical esthetician training courses can include:
Permanent makeup
This procedure involves using permanent or semi-permanent pigments to provide lip color/tinting, eyeliner, eyebrow filling, and other types of makeup. The growing field of microblading is often under this umbrella.
Pre- and post-surgical skincare
Typically used for individuals who experience skin trauma due to burns, abrasions, or other types of damage, medical estheticians provide cleansing procedures and instructions on keeping skin disinfected and healthy.
Manual Lymphatic Drainage (MLD)
MLD is used to drain lymph nodes, increase blood flow, and support circulation. Medical estheticians provide MLD services to those with lymphedema.
Advanced hair removal
Designed for individuals who want to permanently remove hair from specific parts of their body, this technique uses lasers and intense pulsed light to keep follicles from growing. As these treatments are often considered medical instead of cosmetic, medical estheticians may assist doctors and laser technicians rather than operate the lasers directly.
Eyelash extensions
This service involves attaching synthetic eyelashes using a semi-permanent glue. Estheticians must be able to match the thickness, color, and curvature of existing eyelashes and perform regular touch-ups.
Medical Esthetician and Traditional Esthetician Careers
When considering medical esthetician vs. esthetician careers, it's helpful to have a better sense of what each path offers and the job duties they may entail.
Medical Esthetician Careers
Cosmetic Medical Esthetician
These types of medical estheticians often work in hospital or rehabilitation settings to help patients seeking assistance with their appearance after dealing with illness or trauma. They may teach burn victims how to care for delicate skin, help those undergoing chemotherapy find suitable wigs, or provide options for individuals with facial deformities.
Medical Spa Esthetician
Working in these settings allows you to improve both your clients' confidence and their health. Typical responsibilities include performing chemical peels, correcting discolorations, addressing sun damage, removing unwanted tattoos, and cauterizing varicose veins.
Medical Esthetician Training Inspector
After working in direct client services for a while, you may want to shift directions. Working as a training inspector involves visiting medical spas, rehabilitation facilities, and other employers of medical estheticians to ensure all regulations are carefully followed.
Esthetician Careers
Spa Esthetician
Whether working in salons or spas, these estheticians perform routine skincare services for a variety of clients. Everyday tasks include facials, massages, skin peels and resurfacing, hair removal, and product recommendations.
Beauty Educator
An excellent fit for someone who wants to move around during their workday, beauty educators visit salons, spas, and other skincare settings to train both estheticians and their clients on specific products. They often work for skincare product companies and use their knowledge of esthetics to explain how particular products can support healthy and clear skin.
Esthetician Training Teacher
If you're ready to leave the world of client care, teaching can be a great way to continue using your esthetics knowledge without having direct interaction with those seeking skin care treatments. Esthetician teachers generally work at cosmetology schools and other training facilities to prepare the next generation of estheticians.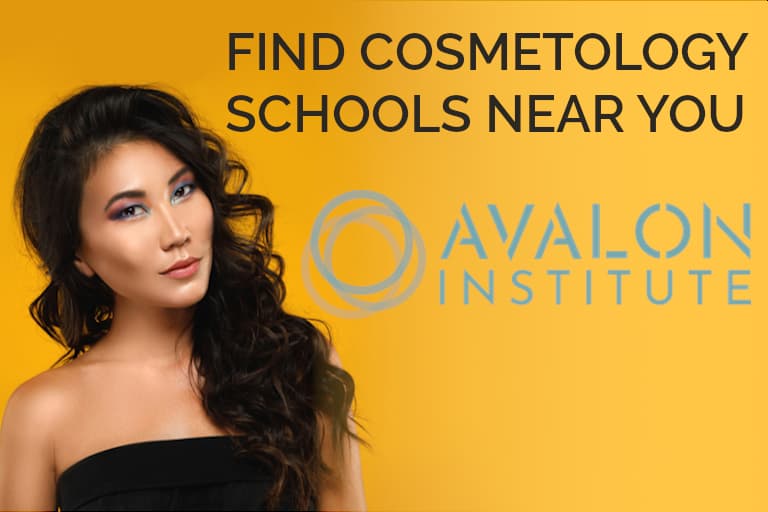 sponsored content, school availability varies by location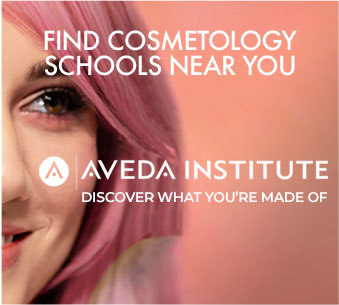 sponsored content, school availability varies by location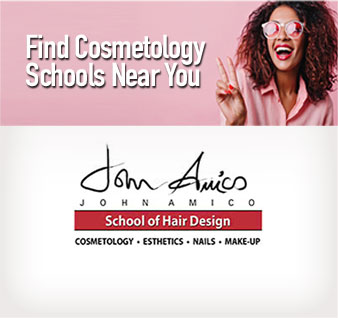 sponsored content, school availability varies by location

sponsored content, school availability varies by location

sponsored content, school availability varies by location

sponsored content, school availability varies by location
Esthetician vs. Medical Esthetician: Salary and Career Outlook
As you review the following table, remember that estheticians and medical estheticians alike can hold a variety of different jobs that lead to different salaries. Your experience and place of residence can affect these numbers, too. For a better sense of pay in your local area, research esthetician job openings near you and compare the stated wages.
*Includes all estheticians
As of 2018, the Bureau of Labor Statistics states that the median hourly wage for an esthetician working in physician offices was $19.35/hour, while those employed by health care locations took home $13.73/hour. General data on skin care specialists show that jobs for these professionals are set to grow by 11% in the coming decade (O*NET, 2018).
Familiarizing yourself with some of these differences between an esthetician and medical esthetician can help you determine the right education and career path for you. For more information to help you make an informed decision, check out our other pages on esthetician schools, esthetician careers, and how to become a medical esthetician.