How to Become a Nail Technician
A nail technician has the opportunity to work in several different settings and meet all sorts of people. Plus, according to the U.S. Bureau of Labor Statistics (BLS), jobs for manicurists and pedicurists are on the rise and expected to grow 13% by 2026 – much higher than the 7% average of other careers.
In most states, you'll need to be at least 16 years old and possess a high school diploma or GED in order to become a nail tech. From there, you'll need to complete a nail technician program or apprenticeship and pass an exam to obtain licensure. You can usually complete the program under a year, and sometimes in as little as a couple of months. Nail technicians must be licensed to practice legally in almost all 50 states; Connecticut is currently the only exception to this rule, but recent legislation will require the state Department of Public Health to start issuing licenses, beginning October 1, 2020.
What Does a Nail Tech Do?
Nail technicians perform a variety of nail care and design services. Beyond nail skills, technicians also have knowledge about chemicals and products, safety and sanitation, sales, and customer service. Manicurists and pedicurists typically work in a nail salon or spa, but there are a host of other places they can work, too.
Typical nail technician job responsibilities include:
Primary Duties
Manicures
Pedicures
Nail applications
Cleaning, trimming, and filing nails
Polishing or buffing nails
Moisturizing hands and feet, and providing light massage
Additional Tasks
Scheduling appointments
Delivering customer service
Maintaining a sanitary work environment
Sharing information on available services
Promoting and selling nail and skincare products
While there are benefits to the job, it's important to be mindful of the potential drawbacks. The job involves a lot of sitting, which can cause muscle strain, and nail techs are also often exposed to chemicals, use sharp tools, and may encounter broken skin, so it's essential that they protect themselves and keep a clean workstation.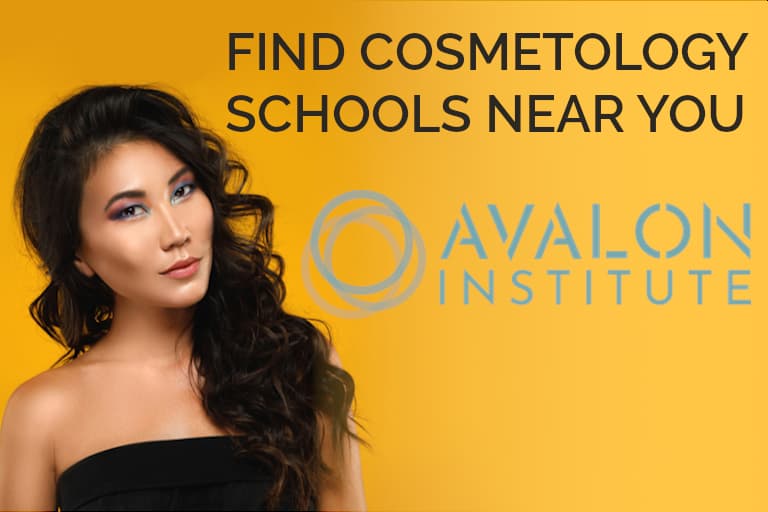 sponsored content, school availability varies by location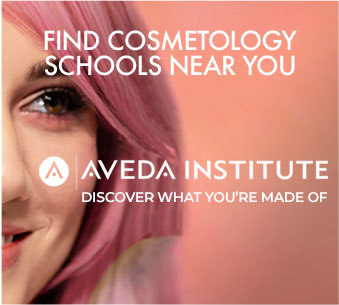 sponsored content, school availability varies by location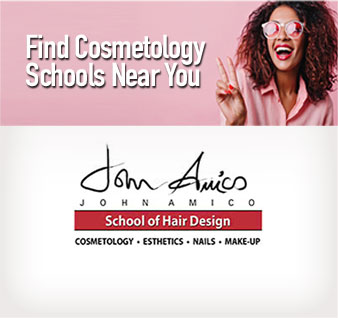 sponsored content, school availability varies by location

sponsored content, school availability varies by location

sponsored content, school availability varies by location

sponsored content, school availability varies by location
Nail Technician Salary and Job Outlook
The job outlook for nail technicians is expected to grow faster than average. Here's a deeper look at salary and job growth.
How Much Do Nail Techs Make?
In 2018, the median pay for manicurists and pedicurists was $11.70 an hour and $24,330 a year, according to the U.S. BLS.
As of May 2018, here are the top five states where nail techs earn the highest salary:
Minnesota: Hourly mean wage: $17.87 - Annual mean salary: $37,170
New Hampshire: Hourly mean wage: $16.42 - Annual mean salary: $34,160
Iowa: Hourly mean wage: $16.35 - Annual mean salary: $34,010
Idaho: Hourly mean wage: $15.80 - Annual mean salary: $32,870
South Carolina: Hourly mean wage: $15.62 - Annual mean salary: $32,490
Job Growth for Nail Techs
In 2018, the job growth expectations from 2016-2026 is 13%, which is much higher than the 7% average job growth for all occupations.
As of May 2018, here are the top five states that employ the most nail techs:
New York
An estimated 24,190 employees
Annual mean salary: $24,970
California
An estimated 23,940 employees
Annual mean salary: $26,260
New Jersey
An estimated 7,210 employees
Annual mean salary: $24,520
Pennsylvania
An estimated 5,060 employees
Annual mean salary: $21,230
Illinois
An estimated 4,730 employees
Annual mean salary: $23,740
Working as a Nail Technician
Steps to Become a Nail Technician
Nail technicians need to complete the following three steps to legally work in the field:
1. Apply to a nail technician program.
Applicants will typically need to be at least 16 years old and possess a high school diploma or GED. However, age and education stipulations vary, and some regions don't have any prerequisite requirements at all. Some states also have a "good moral character" clause - for example, Michigan asks applicants to confirm they have the ability to serve the public in a "fair, honest, and open manner." You'll want to refer to your state's board of cosmetology or health board for specific guidelines before applying to a program.
2. Complete a nail technician program.
Next, you must complete a state-approved program, successfully passing the necessary courses and completing the required number of training hours. Some states allow students to take on apprenticeships instead of going through a traditional program, but you'll usually need to fulfill a lot more training hours on this route. On top of class time, you'll also have training hours, where you'll apply what you've learned on real-life clients under the supervision of an instructor. Many programs can be completed in three to nine months.
3. Pass the required exam and obtain licensure.
After completing a nail tech program, you'll take a written and/or practical exam, usually in the form of a National Standard Theory (NIC) or state-board-approved test. Students who have completed an apprenticeship are still required to pass their state exam to practice in the field. The score needed to pass varies by state. Once you pass, you can become licensed. In addition to an exam, some states may require additional education. For example, Florida requires program graduates to complete an HIV/AIDS course.
Once you're in the field, you may need to take continuing education (CE) classes to maintain your license. Depending on your state, your license may expire yearly, every two years, or a different time frame altogether. Each state also has different requirements for continuing education units (CEUs). These classes may focus on advanced nail techniques or state laws, for example, and you can sometimes complete them online.
Nail Technician Career Options and Specialties
There are many career options as a nail technician. You can choose to work at a salon or spa, go work for yourself, or one of many other options. You can also pursue something outside the box, such as creating your own YouTube channel or becoming a social media personality. Many people are looking online for new design ideas, nail art tutorials, or just some #nailinspo, so if you're into the idea of marketing yourself and your talents, this could be a nontraditional and fun path for you to take.
When it comes to nails themselves, there's a lot to learn. Here are several different styles and techniques nail techs typically have in their repertoire:
Acrylic
A mixture of liquid and powder that's used to cover the nails and affix artificial nails or tips to them. Acrylics grow out with the natural nails and can be filled or removed by soaking them in nail polish remover.
Gel
These are brushed onto nails or nail tips and dried under a UV light. Typically, more expensive, but generally last longer. Like acrylics, they can be filled or removed with nail polish remover.
Dip powder
After a base coat has been applied, the nail is dipped into a powder. The process is repeated and then finished with a sealant. It dries instantly and can be removed with nail polish remover, though the process might take longer.
Silk
These are fabric wraps that are fitted onto the nail and then glued. They're used to help a cracked nail grow out and can be removed or reapplied by a nail technician.
Paraffin wax treatments
During this treatment, the client's hands or feet are covered with warm wax, providing a soothing, hydrating experience. This is usually accompanied by a standard manicure or pedicure and light massage in those areas.
Where Can You Work as a Nail Tech?
A nail technician can work in many different settings. There are the more familiar ones, such as a nail or hair salon, and others that may surprise you:
Spa
Whether standalone or within a gym, health center, or hotel, many spas contain nail stations.
Airport
Large airports around the country sometimes have small nail care stations where patrons can get manicures or pedicures before or after a flight.
Cruise Ship
If you have a sense of adventure, you might consider working on a cruise ship! These ships usually offer guests nail services on board.
Nail Tech Instructor
If you enjoy what you do and want to educate others, why not bring that passion to teaching? Additional education and experience in the field may be required to be an instructor in a nail tech program, per your state.
Doctor's Office
You might be able to find work helping patients with specific health issues in a podiatrist's office.
Some nail techs choose to operate their own salon or mobile business, too.
Nail Tech Work Schedule
If you're employed in a traditional nail tech setting -- say, a salon or spa -- you'll work a variety of hours. Because you work with the public, a lot of these hours will be in the evening and on weekends when most people are free to seek out your services. You may work a full eight-hour shift or work a part-time schedule.
The hours worked are usually early or mid-morning until late evening, seven days a week. However, some places offer different weekend hours and may be closed one or two days a week. Other privately-owned or specialty facilities may have different hours of availability altogether.
Traits of a Successful Nail Technician
There are many positives to working as a nail tech. It's a growing field, programs are affordable and quick to complete, and job settings and hours are variable. By being personable and offering good service, you have the potential to secure repeat customers and earn more money. You can also grow in the industry, whether that means becoming a specialist in one area, or opening your own salon.
To be successful in the field, you'll want to develop stellar nail care and design abilities and hone your interpersonal and customer service skills. Since most of your time will be spent interacting with clients in person -- and your pay can be influenced by those encounters -- the latter is especially important in the nail technician career.
You can also further your success by continuing your education. By learning more about your craft, you can earn more money, teach others, or run your own business. Depending on which path feels right to you, you can grow in the field in several ways.
Professional Resources for Nail Techs
Here are some professional resources for nail technicians:
Nail Camp
Nail Camp organizes yearly nationwide meetups for professionals and students in nail tech programs. Attendees can network, enter competitions for prizes, and go to workshops.
Professional Beauty Association
The PBA is a non-profit that serves professionals in the beauty industry. Basic membership is free.
Associated Nail Professionals
Associated Nail Professionals offers nail techs professional liability insurance, a subscription to NAILS magazine, and money-saving discounts with your paid membership.
Nail Technician Schools in Your State
Commercial Career