Nail Technician License Requirements
In nail tech programs around the country, students learn how to perform manicures and pedicures to clean, trim, and buff their client's nails – but that's not all the job involves. To be successful in the field, nail technicians must also hold a great deal of knowledge about sales, customer service, and safety and sanitation.
Steps to Become a Licensed Nail Tech
Nail technicians need to complete the following steps:
1. Apply to a nail technician program.
Applicants typically need to be at least 16 years old and possess a high school diploma or GED.
2. Complete a nail technician program.
Students must complete a state-approved program combining coursework and training hours. Some states allow students to take on apprenticeships instead, but you'll usually need to fulfill more training hours. Many programs can be completed in under one year.
3. Pass the required exam and obtain licensure.
Typically, this will be a written and/or practical exam. Requirements, including how many training hours you need, will vary by state.
After obtaining a nail tech license, each state requires continuing education classes to ensure you're keeping up to date on all treatments and trends.
Nail Tech Programs
While undertaking a nail technician program, you'll learn about nail care and design, gain information on safety and sanitation, and fine-tune your customer service and sales skills.
Programs, for the most part, combine in-classroom learning with real-life training hours. Most nail tech programs are completed within three to nine months, depending on whether you're a full or part-time student.
Training Hour Requirements
Training time requirements vary across different states, with the majority requiring between 300-400 hours. On the lower end, Virginia requires 150 training hours, whereas Alabama requires 750. Here's an example of how training hours break down by state:
Connecticut currently doesn't require nail techs to hold a license, but recent legislation requires that the state Department of Public Health starts to issue licenses, beginning October 1, 2020. Also, as of July 1, 2019, Georgia now requires apprentices to take the theory portion of the state board exam within 12 months of beginning their course. The trend in the industry seems to be leaning more toward education and ensuring equal standards for all nail technicians.
Training hours combine theory and practice, so that you can expand on what you've learned in the classroom and get real-life experience before entering the field. You'll practice salon services such as manicures, pedicures, and advanced nail art techniques on clients whilst working under the guidance of an instructor to learn and improve your craft.
Required Exams
To become a licensed nail tech, you must pass your state's required licensing exam. This is usually a National Standard Theory (NIC) or state-board-approved test. Some states have a written exam, while others require both a written and practical exam. The score needed to pass varies by state. Students who have completed an apprenticeship are still required to pass their state exam to practice in the field, too.
Apprenticeships
Nail tech apprenticeships require a good amount of work and record-keeping on both sides, with some states wanting regular updates on apprentice hours. Here are a couple of examples of apprenticeship programs and their requirements:
Alabama
To earn a manicurist license, you must complete 1,200 training hours (you need 750 in a traditional schooling program) within two years.
Your daily, monthly, and accumulated total of earned apprentice hours must be sent to the board by the 15th of each month; if the postmark is after the 15th, the hours won't be credited. Apprentice and school hours must not be combined.
After the hours have been submitted, the apprentice will be sent a written exam application.
Delaware
To earn a nail technician's license, you must complete 600 hours (you need 300 in a traditional schooling program) during the first six weeks to 12 months of your training.
The supervisor must submit the Verification of Apprentice Hours form.
Afterward, the apprentice will complete an application and register for the exam no later than 60 days before the examination date.
You can find detailed information on becoming an apprentice student and/or supervisor on state websites. For example, on Missouri's Division of Professional Registration website, you'll find all the forms that need to be completed to participate in an apprenticeship, including weekly and monthly timesheets. Apprentices complete training in all types of subject matter, just like students in a traditional program, and will learn about nail care and massage, anatomy, sterilization, state law, and more.
What is the Difference Between a Nail Tech and Cosmetology License?
Nail tech programs focus largely on – as you may have guessed – nails. You can expect to learn about nail care and design, maintaining a sanitary workstation, state laws and regulations, and the chemicals and products used in the profession. In most cosmetology programs, you will learn about nails, but also skincare, hair coloring and cutting, applying makeup, and more. A nail technician is considered a specialty within cosmetology.
Attendees in both programs take classes, get hands-on experience, and must pass an exam to become licensed. All states require a license to practice, and the requirements vary from state to state. Continuing education is also essential to grow in the field and keep your license up to date. It's not only helpful to your career, it's usually mandated by the state to maintain your license.
Simply put, a cosmetology license is required to provide cosmetology services. While cosmetologists can do nail work, nail techs cannot legally work outside of their scope.
Who Sets Nail Tech Licensing Requirements?
Each state has its own licensing requirements. Specifically, the state board of cosmetology or health is usually the governing body that sets the regulations. Programming and licensing requirements can change over the years, so it's important to remain current on your state's guidelines.
Common license stipulations include:
Minimum age and education requirements to enter a program.
Many programs require attendees be at least 16 years old and possess a high school diploma or GED.
Training requirements.
Most states require a combination of training hours and a written and/or practical exam.
Instructor license guidelines.
Licensure usually requires a specific number of classroom hours, years of professional experience, and that you pass an exam.
Renewal requirements.
Based on which state you live in, you may have to renew your license regularly, and pay a fee.
Reciprocity guidelines.
Typically, to transfer your license to another state, you need to have fulfilled similar training hour and license requirements. Some states also require that you pass an exam, pay a fee, and been working professionally for a certain number of years.
CEU (if any) requirements.
Some states require that you take a few continuing education units (CEUs) each year.
Continuing Education and Maintaining Licensure
Roughly half the states in the U.S. require continuing education (CE) credits to renew and maintain your license as time goes on. This is to ensure professionals remain up to date on best practices, new regulations, and industry trends. Examples of CE classes a nail tech might take include 'Social Networking for Your Nail Salon', '3D Nail Designs', and other OSHA, leadership, or infection-prevention courses. Many CE classes are available to take online.
The amount of CE credits needed varies from state to state. Iowa, for example, requires eight CEUs every two years, while North Carolina requires 24 CEUs over a three-year period. These figures can change, so it's important that you stay current on the requirements of your state board. Conversely, some states only make it mandatory for instructors to complete CEUs, and some states, such as Oklahoma, Rhode Island, and Virginia, don't mandate that nail techs have to complete any at all.
For states that do require CEUs, nail techs won't be able to renew their license until they've completed the required number of classes. Just like for CEUs, training hours, and almost everything else, the renewal requirements and costs vary from state to state. In Wyoming, techs must get their license renewed every two years during their birthday month, while in Vermont, techs must renew their license every two years on November 30, and must also pay a small fee.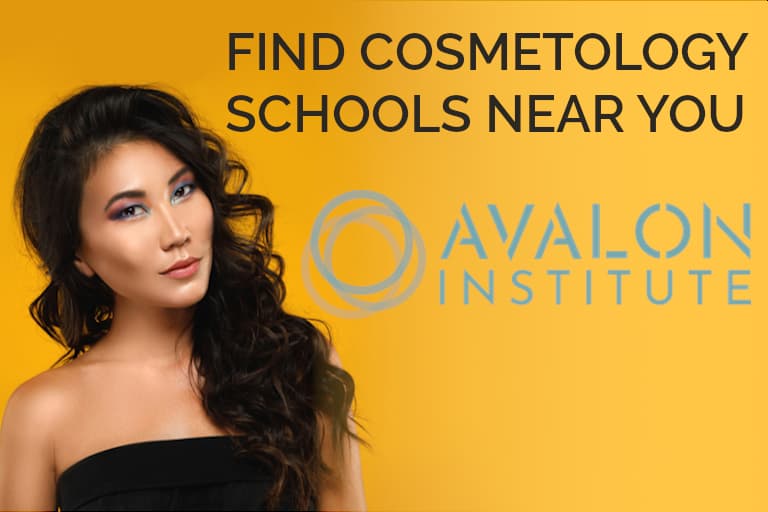 sponsored content, school availability varies by location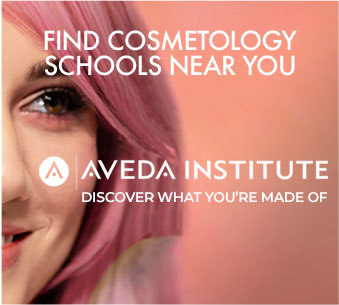 sponsored content, school availability varies by location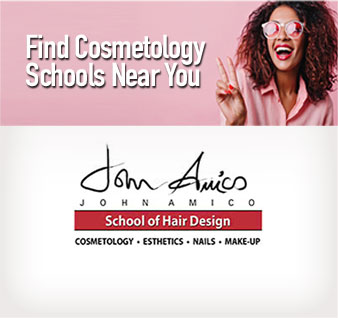 sponsored content, school availability varies by location

sponsored content, school availability varies by location

sponsored content, school availability varies by location

sponsored content, school availability varies by location
Getting Certified as a Nail Technician
What is the Difference Between Licensing and Certification?
To legally practice as a nail technician, you need a license. While some programs might offer a certificate of completion, graduates will still need to follow through with their state's requirements to become licensed; a certificate is not enough.
How to Get Certification
Some states require additional certificates before practicing as a nail tech. For instance, Florida requires graduates complete an HIV/AIDS awareness course. Also, instructors with a valid license may request additional instruction certifications to reflect their specific qualifications and ability to teach various specialties.
Many professional organizations and schools offer advanced training courses, workshops, and certifications. The subject matter ranges from advanced design techniques, to how to provide nail services for clients with specific health concerns. Some programs can be completed online, while others take place on-site. You'll want to double check with your state board, but many of these programs should also qualify toward your CEUs.
Nail Technician Schools in Your State
Commercial Career