Hair Stylist License Requirements
Hair stylists play an essential role in transforming clients and making them feel confident and unique. These hair design professionals must combine creative thinking with hands-on work and excellent customer service in order to meet all aspects of their clients' needs. While some of these skills may come naturally, hair stylists must undergo specialized hair design training. After training, hairdressing students can test for their hair stylist license, a critical step in starting a successful career in hair design. Figuring out the hair stylist licensing process doesn't have to be overwhelming; follow this guide to learn the ins and outs of earning your hair stylist license.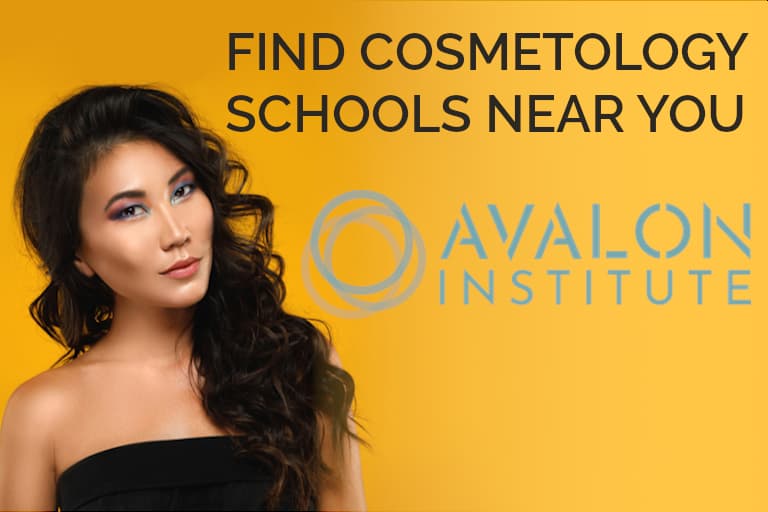 sponsored content, school availability varies by location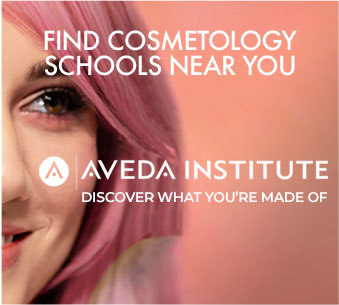 sponsored content, school availability varies by location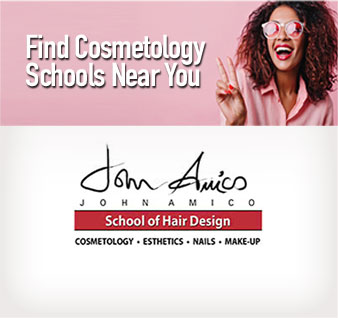 sponsored content, school availability varies by location

sponsored content, school availability varies by location

sponsored content, school availability varies by location

sponsored content, school availability varies by location
How to Become a Licensed Hair Stylist
All 50 states plus the District of Columbia require professional hair stylists to be licensed. The specific licensure requirements vary between states, but in general, hair stylists must attend a state-approved cosmetology training school or apprenticeship program, gain hands-on hours honing their hair design skills, and pass a competency exam.
While it's common for prospective hair stylists to go to cosmetology school, where they gain skin care, nail tech, and makeup skills as well as hair design skills, some states offer programs and licenses specific to hairstyling. Nevada, for instance, has a hair design program separate from its cosmetology program. Nevada students can even get a license specifically in hair braiding, which does not require completion of a full cosmetology program. With so much variance between states and programs, students should check with their state cosmetology board to make sure they enroll in a program that aligns with their licensing needs.
Hair Design Training Hour Requirements
During their cosmetology or hair design training, students will likely watch demos, study hair styling theory and safety, and learn about the laws and regulations that guide the profession. They will also spend many hours doing hands-on training with mannequins, models, and real customers. These specialized training hours give students the practice they need in technical skills like cutting, coloring, and styling, and they also expose students to daily salon duties like customer service and station upkeep.
The number of hours needed to apply for a hair stylist license varies by state and whether students must attend a cosmetology training program versus a hair design training program. Required hours for cosmetology licensure averages between 1,400 and 1,600 hours. Iowa has the highest requirement, at 2,100 hours, while New York has the lowest, asking for 1,000 hours. However, states that offer training programs and licensing specific to hair styling may see lower training hour requirements. Students who opt to do an apprenticeship instead of a traditional training program may have to fulfill extra training hour requirements.
Required Exams
After completing their hair design training, students can apply to take their state's hair stylist license exam. Generally, hair stylists must take both a written and a practical exam to gain licensure. In some instances, stylists need to take additional exams if they want to become licensed in multiple specialties.
Written exams are often taken via computer at an approved testing center. These exams can cover scientific concepts like infection control, physiology, and chemistry as well as hair service and care specifics, like coloring procedure, hair design principles, and trichology.
Practical exams may involve working on mannequins, models, or a combination of both. During these tests, students demonstrate their proficiency in areas like cutting, coloring, perms, shampooing, bleach touch-ups, and styling. How students are evaluated will depend on the state and the exam, but cut evenness, curl uniformity, proper safety procedure, hair and scalp analysis, and the final result of the style or technique are common assessment criteria.
Many states have their own state-specific exams, but some may use the National-Interstate Council of State Boards of Cosmetology (NIC) written and practical exams to assess licensure candidates. Some states, such as Connecticut, may also require a test evaluating basic adult education.
Maintaining Your Hair Stylist License
Hair stylists must renew their licenses periodically. Renewal usually takes place every one to two years, depending on state board regulations, and stylists must pay a renewal fee. Fees are usually between $50 and $100 but can range from $25 to $200, depending on the state.
State licensing boards also determine the date by which hair stylists must renew their licenses. Rather than having a rolling renewal process, most states have a set deadline to submit renewal applications for the following licensing period. The specific renewal dates can be found on each state board's licensing website.
Some states also require hair stylists to take continuing education (CE) credits before they can renew their licenses. The required number of credits and the area of study differs by state and specialty. Florida stylists, for instance, must take a two-credit HIV/AIDS course every renewal period at a minimum. Hair designers with full cosmetology licenses have to take 14 additional CE credits in subjects like workers' compensation, sanitization and sterilization, laws, OSHA, and electives related to cosmetology.
Continuing education credits can be taken online or in a traditional classroom setting. State licensing boards often have a list of preferred CE providers that hair stylists can reference.
Experienced hair stylists who have earned a cosmetologist license can pursue the title of master cosmetologist by taking a certain number of CE credits determined by their state board and passing a master cosmetologist licensing exam. This credential validates hair stylists' expertise and commitment to continued training and, as a result, can increase employability.
Hair Design Schools in Your State
Commercial Career