How to Become a Permanent Makeup Artist
Tattoos have been around for thousands of years. Research shows that the world's oldest known tattoos belong to Iceman Ötzi, a European Tyrolean mummy found buried beneath an Alpine glacier. Iceman Ötzi was literally frozen in time when he died near the age of 35 around 3250 B.C. When modern scientists thawed him out, they found a tapestry of ancient ink etched onto his skin—he had at least 61 tattoos.
Tattoos have long played a role in religion, rituals, wars, social identity, and cultural status. However, in the early 1980s, the concept of tattoos as long-term makeup began to emerge. Today, permanent makeup artists—also called cosmetic tattoo artists—enjoy popular and profitable careers that leave their mark on everything from fashion runways to post-op surgical procedures.
What Does a Permanent Makeup Artist Do?
As a permanent makeup artist you'll use devices like traditional coil tattoo machines, rotary pen machines, and the non-machine hand method to apply what are often called "cosmetic tattoos." Your work will sometimes mimic the appearance of standard makeup, like lip color and eyeliner. In other cases, you'll create the illusion of fuller hair on the eyebrows, lashes, and even on the head. For yet other clients, you might use your skills to hide scars, blend uneven skin pigments, or even put the finishing touches on surgical reconstructions.
Eyeliner and Lash Enhancement
These common treatments are performed on the upper eyelid, the lower eyelid, or both. People seek out these services to get the look of lined eyes and full lashes without the smudging, reapplication, and other maintenance issues that come with traditional makeup. Your techniques and tools will vary depending on the client and the desired outcome—some clients might want a soft, subtle enhancement, while others might ask you for sharp, defined lines.
Eyebrow Hair Simulation
Some clients will ask you to enhance or simulate their eyebrows because they were born with little or no hair there. Others will seek your services as a result of hair loss through a medical condition or injury. Here, too, you'll use different techniques and equipment depending on the client's vision and your own judgment and training. As with eyeliner, eyebrow tattoos can range from thin, sharp lines to fluffy strokes that mimic natural hair.
Microblading
Microblading is one of the most popular treatments in the entire spectrum of cosmetic makeup. This semi-permanent technique is most commonly applied to the eyebrows. It involves the use of a handheld microblading pen to dispense special ink that is far less concentrated than standard tattoo ink, and therefore results in much more subtle, natural-looking strokes of pigment.
Scalp Hair Simulation
You'll mostly transform faces as a permanent makeup artist, but some of your techniques can be applied to the scalp as well. The popular art of microblading, for example, originally became an in-demand technique for simulating fuller eyebrows, but men and women alike now request it to fill out thin or missing head hair. Both on the hairline and the scalp itself, microblading and other cosmetic tattoo techniques can create the illusion of thicker, natural hair.
Areola Repigmentation
This is a specialty technique, and if you plan to offer it among your services you should be prepared to dedicate extra time and effort to perfecting this advanced method of cosmetic tattooing. In many cases, clients—often women, but sometimes men as well—seek this service after breast surgery or reconstruction. Repigmentation is among the most common requests, but if you learn this specialty you'll also be qualified to offer areola scar camouflage, size or color adjustment, and complex simulation.
Skin Needling
Kim Kardashian West sparked a conversation about skin needling when she posted an Instagram picture of her face looking bloodied after she received what she referred to as a "vampire facial," which involved microdermabrasion followed by a facial treatment. As her picture revealed, it's a fairly extreme procedure, but a much milder alternative is available—and you're likely to encounter it as a permanent makeup artist. Sometimes called "derma rolling," skin needling combines ancient acupuncture techniques with modern mesotherapy. First developed in the 1990s, the process uses a series of tiny punctures to stimulate natural collagen production in the skin.
Melanocyte Restoration
Similar to skin needling, melanocyte restoration agitates the skin with needles to encourage natural regeneration. In this case, however, the desired outcome is a uniform skin tone and color across areas that were once splotchy or multi-toned. The technique was first introduced in the 1990s, and as early as 2001 researchers from Brigham and Women's Hospital in Boston published the results of a study that chronicled the use of melanocyte restoration in medical procedures.
Corrective Pigment Camouflage
Also known as CPC, corrective pigment camouflage is an umbrella term that can include several techniques and procedures used to mitigate tissue color defects. In fact, skin needling, scar relaxation, and melanocyte restoration are all forms of CPC. If you take up this specialty you'll place an extra focus on post-treatment care, as bleeding, swelling, pain, and discoloration can occur in the hours and days immediately following a CPC procedure.
Burn Scar Camouflage
Burn scar camouflage is a subfield of micropigmentation. Considering that scar tissue doesn't retain pigment well—not to mention the nature and gravity of the work—it's one of the most difficult, precise, and consequential specialties in the field of cosmetic tattooing. This challenging technique usually involves working on large segments of skin, often on the face. Since burn victims have usually undergone multiple surgeries before they get to you, their skin is often hypersensitive and in the process of recovering from secondary surgical scarring.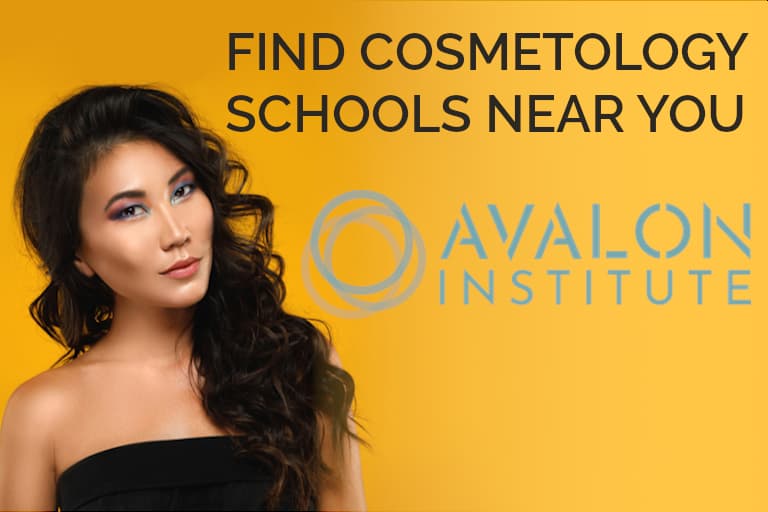 sponsored content, school availability varies by location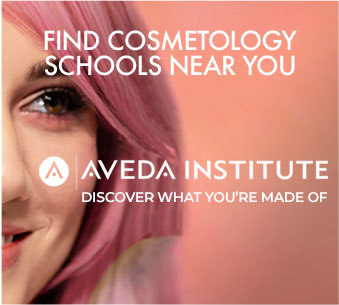 sponsored content, school availability varies by location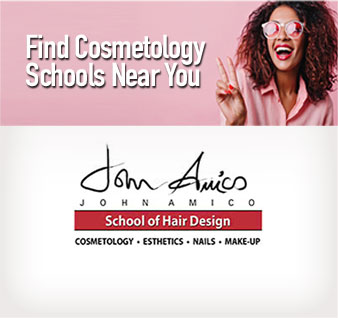 sponsored content, school availability varies by location

sponsored content, school availability varies by location

sponsored content, school availability varies by location

sponsored content, school availability varies by location
Permanent Makeup Artist Salary and Job Outlook
From athletes and the visually impaired to people who are ultra-busy to those who are simply not very good at applying regular makeup, the masses have warmed up to cosmetic tattooing. The early 1980s were the dawn of the industry, but the equipment, techniques, and standards of the time were a far cry from the precision, safety, and natural-looking results that define modern-day permanent makeup artistry. From Instagram to reality TV, the buzz around permanent makeup is undeniable, and the field is now an accepted, respected, and fast-growing industry.
The Bureau of Labor Statistics doesn't track data for the permanent makeup artistry industry, and definitive salary information is scant, but money and career sites like Sapling estimate the average salary to be between $55,000–$80,000. With common procedures averaging between $400–$800 each, or $150–$200 per hour for advanced work, independent permanent makeup artists can stand to profit handsomely. If you're employed in a salon, clinic, or doctor's office, however, you might receive only a portion of that income or an hourly wage. Also, advanced specialties like burn scar camouflage command higher pay than standard treatments.
How to Become a Permanent Makeup Artist
The path to becoming a permanent makeup artist varies depending on your career goals, your areas of interest, and, most importantly, where you live, because licensing requirements can change considerably from one state to the next. In all states, however, you'll be able to perform more procedures with each new level of training you complete. Follow these basic steps:
Learn your state's requirements
Some state boards license permanent makeup artists specifically, while others consider permanent makeup artistry to be a subdivision of esthetics.
Enroll in a training program
Many permanent makeup artists start their careers as licensed estheticians and then pursue supplementary certification in cosmetic tattooing.
Complete the required number of training hours
One of the most important variations from state to state is the number of training hours you need to complete in order to earn a license. Make sure your program satisfies this requirement.
Satisfy your state's requirements
This includes not just fulfilling your training hours, but also passing any required exams.
Pursue any necessary professional certifications
This might include advanced certificates for high-level treatments, like burn scar camouflage.
Is Becoming a Permanent Makeup Artist Right for Me?
Now that you know permanent makeup artistry is an exciting, far-reaching, and potentially lucrative career, only you can decide if it's the right path for you. The first consideration is the up-front investment—you'll have to decide if you're able to part with the time and the money needed to complete a training program. There are, however, other considerations to think about.
The work itself deals with the nitty-gritty of the human body. Your daily life will involve intimate contact with people, their skin, hair, and blood. If you're squeamish about the stuff that makes a person a person, this is likely not the right career for you.
Also, consider that you'll be under intense pressure to perform perfect work 100% of the time. When cosmetologists give a bad haircut or a botched nail job, they can work to fix the problem and, if all else fails, give a coupon for a free appointment to smooth things over. Permanent makeup, on the other hand, is, well, permanent.
Featured Schools Near You
Paul Mitchell The School
Program: Cosmetology
Aveda Institute
Program: Cosmetology
Georgia Career Institute (GA)
Program: Cosmetology
sponsored content
Professional Organizations for Skin Care Professionals
Whether you're just starting your journey, nearing the end of your training, or already working in the field as a career professional, these resources can offer you support, information, and networking opportunities.
Society of Permanent Cosmetic Professionals
The SPCP is a membership organization that represents permanent makeup artists and promotes education, safety, and best practices in the industry.
American Academy of Micropigmentation
Founded in 1992, AAM is a non-profit dedicated to educating and certifying micropigmentation professionals while promoting legislation on their behalf.
Permanent Makeup Society International
Established in 1995, PMSI offers continuing education and resources to help permanent makeup professionals promote themselves and their businesses.
League of Permanent Cosmetic Providers
The LPCP exists to elevate industry professionals by promoting higher standards of education, performance, ethics, and training.
Permanent Makeup Schools in Your State
Commercial Career