How to Become a Makeup Artist
A makeup artist is one of the last people a bride sees before she reveals herself to her wedding guests. Likewise for an actor walking out on stage or in front of a movie camera. From festivals and fashion shows to behind the stage and movies, a career as a makeup artist can take place anywhere that people seek the transformative power of expertly applied cosmetics.
What Does a Makeup Artist Do?
As a makeup artist, you'll obviously apply makeup, but some of your most important work will take place long before you ever pick up a brush, a sponge, or an applicator. Like all specialties in the field of cosmetology, makeup artistry is about changing someone's appearance by either helping your clients achieve the best version of their physical selves or creating a character for a break-out role. That starts with thoughtful discussions that let you know exactly what your clients want.
As a professional makeup artist, your job duties are to:
Prep your workstation and clients while maintaining and organizing your tools and supplies.
Conduct your work within all safety, hygiene, and sanitization standards.
Clean, exfoliate, and prepare the skin for makeup application.
Select the appropriate colors and types of cosmetics based on factors like your clients' skin types, outfits, and features, as well as external factors like lighting.
Coordinate with hair stylists, nail techs, estheticians, and cosmetologists to develop an overall plan for your mutual clients.
Apply and remove cosmetics and prosthetics like false eyelashes.
Recommend products, treatments, and maintenance plans for clients.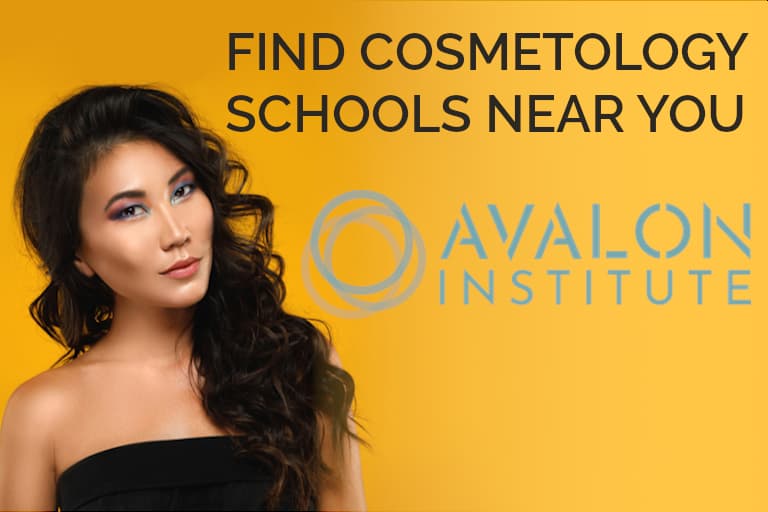 sponsored content, school availability varies by location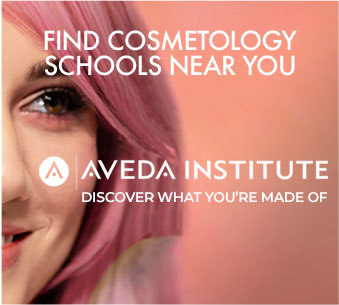 sponsored content, school availability varies by location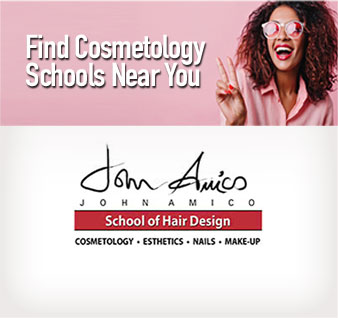 sponsored content, school availability varies by location

sponsored content, school availability varies by location

sponsored content, school availability varies by location

sponsored content, school availability varies by location
Makeup Artist Salary and Career Outlook
Makeup artists earn a mean annual salary of $48.07 an hour or $99,990 annually, according to data from the Bureau of Labor Statistics from May 2020. This is huge earning potential compared to licensed cosmetologists, who earn an average of $17.55 an hour, or to licensed estheticians, who earn an average of $19.82 an hour.
What you can expect to earn also depends on where you live. Here's what the average makeup artist earned in 2020 in the five highest-paying states:
New York: $122,970
California: $112,380
District of Columbia: $110,850
Florida: $70,670
Texas: $69,550
Job Growth for Makeup Artists
The Bureau of Labor Statistics doesn't keep industry-growth statistics for makeup artists specifically but instead offers job outlook projections for the larger field of cosmetology, which includes not just makeup artists, but also hair, skin, and nail specialists, as well. The industry is expected to grow by 13% between 2016-2026, nearly double the average for all occupations, which is 7%.
The five states that currently employ the most makeup artists are:
New York
California
District of Columbia
Florida
Texas
How to Become a Makeup Artist
To work professionally as a makeup artist, clients, photographers, agencies, production companies, and even retail cosmetic stores and brands will require you to have the appropriate training and certification.
Not all makeup artistry training and certification offers equivalent preparation to be a professional makeup artist. Becoming a practicing makeup artist is very competitive, and completing a "Master Makeup Artist" workshop or attending 50 – 100 hours of supplemental formal training in makeup as part of an esthetics or cosmetology program is not enough unless your goal is to provide basic beauty and bridal makeup as part of a menu of cosmetology services.
To best position yourself for a career in makeup artistry, seek out schools that offer programs that specialize exclusively in makeup artistry. By choosing the right makeup school, you are more likely to have a much deeper understanding of the industry as well as have a competitive advantage with training. This enriched or advanced training includes body painting, on-set hair styling, airbrush makeup, special effects makeup, and prosthetics.
Examples of such specialized makeup artistry schools in the U.S. include:
Since employers are looking for technically trained makeup artists who have the appropriate schooling, another good tip is to find a makeup school that has relationships with employers who first reach out to the school when they have open positions to fill.
While there are successful makeup artists and special effects artists who did not attend makeup school, this is mainly due to the lack of makeup school options available when they first started their careers. Becoming a successful makeup or special effects artist without formal training takes years and years of practice—and in many cases, those artists who are practicing without having graduated from a makeup artistry program are skilled in only one style of makeup artistry.
While you don't have to be licensed to work as a makeup artist in every state, some states restrict where you can work if you're unlicensed. Where you live may let you be unlicensed if you work in a freelance capacity, but you could need a license to work in a salon or spa.
Makeup Artist Career Options
If you're a skilled makeup artist, your career options are wide open. And, the exciting thing about makeup artistry is the limitless opportunities. You can take your craft and work anywhere in the world. Makeup artists and special effects artist work in film, television, photography, print, fashion, music videos, freelance, mortuaries, salons, or in retail.
Resort and Cruise Ship
You could seek employment with one of the many luxury hotels, resorts, theme parks, and cruise ships that offer amenities to their clients. Additionally, cruise ships, theme parks, and resorts offer on-board entertainment which requires makeup artists. What a great way to see the world!
TV/Film Entertainment
You might work prepping actors and models for appearances in films, on television, or on the theater stage.
Fashion
You could apply your trade everywhere from runway shows and photoshoots to private exhibitions and advertising campaigns.
Clinical Makeup Artists
A clinical makeup artist can work in hospitals, plastic surgery clinics, and medispas. They use their cosmetic know-how to help lessen the effects of minor facial deformities such as scars, birthmarks, and burns so their client can feel more confident.
Sales and Consulting
You might work for a cosmetics company or manufacturer applying makeup and consulting with customers at makeup counters, kiosks, or cosmetics stores. Cosmetic companies and manufacturers also hire certified makeup artists as regional or national trainers.
Independent Contractor
As a freelancer, you might sell your services painting faces at carnivals, prepping bridesmaids at weddings, or working on films or haunts. You'll be in business for yourself, working on a contract-to-contract basis without the constraints—or security—of a steady employer.
Online Influencer
The digital age has offered a new outlet for the ambitious freelancer. You might start a blog, YouTube channel, or social media profile dedicated to sharing ideas, educating, enlightening, and inspiring your followers who share your passion for makeup artistry.
Traits of a Successful Makeup Artist
Dedication to Learning
The beauty industry demands you continue to learn and to grow as a professional. Not a single professional makeup artist has stopped learning since they graduated from a makeup institute, and that trend is not going to stop any time soon! Education is the number-one tool to success.
Creativity
Makeup is an art. After all, there's a reason we are called makeup artists. If you're looking for a career that allows you to go where no one else in the industry has gone before, this might be the right fit. Makeup expands into special effects, bridal, editorial, airbrush, body and even avant garde looks. Be it a bride on her wedding day or an amazing Halloween look, with makeup, you can change the way someone looks and feels, and there's nothing more amazing than a client who feels transformed by your artistry.
Drive
Are you passionate and ready to put in the time to become successful? It takes time, effort, and lots of trial and error to become a great makeup artist. Don't be afraid to take things head-on! Makeup artists are known to hustle to get what they want, especially if they are freelancing. Your drive can take you to careers in a variety of places around the world, so start working on your dream now.
Good Communication Skills
Listening to clients will get you far in the makeup world. If you can't create the look they're dreaming of, what will you do? Talk to your clients, get to know them, and understand their goals. You may even find that you create lifelong friends.
Another large part of makeup artistry is your customer service. How quickly do you respond to questions and concerns? Do you make them feel comfortable in your chair? How likely are they to come back or recommend you to their friends? These skills are just as valuable as your technique.
Vision
Visualize yourself creating new things and making waves in the industry. What does your career look like? Are you happy? Are you successful? Visionaries aren't afraid to tread on new ground, set trends, or forge their own path.
Professional Organizations for Makeup Artists
As you progress through your training and career, you should stay up-to-date on trends, information, techniques, and news by joining or following the top professional and industry organizations.
International Alliance of Theatrical Stage Employees
IATSE is a labor union representing over 140,000 artisans in the entertainment industry, including live theater, motion picture and television production, and trade shows in the United States and Canada.
International Make-Up Association
The IMA is the recognized awarding body for the worldwide makeup artistry industry.
International Association of Professional Makeup Artists
The IAPO exists to provide business development and educational services. The membership organization serves both working makeup artists and those who are studying to become makeup artists.
National Association of Screen Makeup and Hair
NASMAH is a U.K.-based association for makeup artists specific to the fashion, TV, theater, film, and photography industries.
Makeup Artistry Schools in Your State
Commercial Career