Makeup Artist License Requirements
The worldwide cosmetics industry is expected to grow into an $863 billion business by 2024, according to Zion Market Research, up from $532 billion in 2017. As the global makeup market inches toward a $1 trillion enterprise, you can work toward getting the license you need to capture some of those dollars through a career as a makeup artist.
Here, we'll discuss which makeup artist jobs require licenses, the difference between several different kinds of licenses, and how to earn the one that's right for you. You'll be introduced to licensure requirements like training hours and mandatory exams, as well as to the things you need to do to maintain your license once you get it. Finally, you'll learn about how the rules, laws, and requirements vary depending on where you live—each state, after all, sets its own standards for what you'll need to do to work as a makeup artist.
Types of Makeup Artist Jobs that Require Licenses
The type of makeup artist you want to be will play a role in whether you even need to earn a license in the first place. The truth, however, is that where you live and work will be the biggest determining factor. Who needs a license, what kind, and for what kind of work varies considerably from one state to the next. Many states, for example, don't require you to obtain a license to work as a makeup artist at all. Others do, but only for certain work environments.
For instance, you almost never have to earn a license in order to work as an independent freelance makeup artist, particularly in the film, TV, and fashion industries, although licenses are sometimes required for sole proprietors who work with private clients. You also are unlikely to need a license if applying makeup as a part of a job focused on selling cosmetics, like the sales professionals who work at makeup counters in stores or mall kiosks.
You might need a license to work at a licensed salon, particularly if you plan to offer treatments beyond just applying makeup. As previously stated, however, most states don't offer specific licenses for makeup artists. In those cases, a salon might require you to become a licensed esthetician or cosmetologist, both of which include cosmetics and makeup application in their training and job descriptions.
What is the Difference Between a Makeup, Cosmetology, and Esthetics License?
The main difference between makeup, cosmetology, and esthetics licenses are the treatments and procedures they qualify you to perform. Licensed makeup artists deal specifically with the application of makeup in various forms. Skin-care specialists, or estheticians, pursue an esthetics license allowing them to performs facials, chemical peels, waxing, and makeup application. Some salons require their makeup artists to earn the esthetician license. Cosmetology licenses, on the other hand, are reserved for those who prove they are competent in not just skin and hair, but also nails.
Cosmetology and esthetician license requirements vary considerably by state, but each comes with a specific number of required training hours and each call for you to pass an exam. Cosmetology programs are more comprehensive—they teach hair, nails, skin, and makeup—and therefore take longer to complete than esthetician programs, a specialty field dealing only with skin. If you live in a state that requires makeup artists to be licensed, it is likely that you'll pursue an esthetician license or a cosmetology license. Only two states—Louisiana and Nevada—offer licenses specifically for makeup artistry.
Individual state boards determine whether you need a license to become a makeup artist, and if so, some types of makeup artistry are exempt—entertainment, fashion, or sales, for example. Many states don't require you to obtain any license to work as a makeup artist. Some do -- but not for all kinds of makeup artistry. Others require you to obtain an esthetician or cosmetologist license, while others only require that you complete some level of training or schooling.
Steps to Become a Licensed Makeup Artist
Licensure standards vary from state to state, but these are the basic steps you'll have to take no matter where you live:
Find out your state's requirements. Does your board require a license? If so, is it for makeup artistry, esthetics, or cosmetology?
Find and enroll in a school or program that teaches that specialty.
Complete the program and the required number of training hours.
Complete the required apprenticeship or other practicum training.
Take and pass any required tests.
Apply for licensure and receive your license.
Keep your license in good standing by participating in continuing education and renewing your license according to your state board's schedule.
State Licensing Requirements for Makeup Artists
In order to earn a makeup license in the states that issue them, you must meet the minimum requirements for age and education, complete the set number of training hours, and pass all required exams. Some states don't have any minimum education requirements. Others require you to have completed either 8th, 10th, or 12th grade. Some states only issue licenses to applicants who are at least 16, while in other states it can be 17 or 18.
California, Texas, and New York have some of the highest populations of makeup artists in the country. Here's a look at the requirements in those states to serve as examples.
California
You must be at least 17 and have a 10th-grade education. You also must complete 600 training hours and pass two exams (see required exam information below). You don't need a license there to work as a freelance makeup artist in the entertainment, television, and film industries, or if you're applying makeup while selling cosmetics.
New York
You need to earn an esthetician license which you can only get after completing 600 training hours and passing two exams. There are no minimum education requirements, but you must be at least 17 years old. You only need a license in the Empire State, however, if you plan to work in a salon.
Texas
No license is needed to work as a makeup artist.
Makeup Programs
A handful of states issue licenses specifically to makeup artists, but most require you to get an esthetician license or, in some cases, a full cosmetology license. That means, depending on where you live, you'll have to enroll in and complete a formal makeup, esthetician, or cosmetology program at a recognized school. Visit our makeup school page for more information about specific training programs.
Training Hour Requirements
States that issue licenses require you to first spend time learning, studying, and practicing the trade. That's known as your training hours. Most of the time you spend in your program will count toward your required training hours, but some of the time you spend studying the academic portion of your training might not.
Training hours include the time you spend learning and practicing techniques on live models or mannequins, as well as your training in how to correctly prep clients, set up workstations, maintain tools and supplies, choose colors, and apply products. According to the American Association of Cosmetology Schools (AACS), the national average requirement for an esthetician license—the most common license for makeup artists—is 650 training hours, but that varies by state. Florida, for example, requires just 260 training hours. States like Kentucky, on the other hand, require 1,000.
Required Exams
You'll likely have to take one or two exams in order to earn a license. The National-Interstate Council of State Boards of Cosmetology (NIC) administers the most common tests, although some states test you with their own versions of the national exam, which are usually similar. In most cases, your exam will have two parts. The theory, or written portion, tests your knowledge and the practical, and hands-on portion tests your skills.
You can visit the NIC's Testing Program page, choose your exam (esthetician or cosmetology), and see exactly what will be covered. The NIC provides test primers that include all the subject matter found on the exam, which parts count for the most points, how much time you'll have to complete each section, and all required rules and regulations. You can also purchase practice tests and instructional DVDs, should you need more resources after reviewing the sample exam.
Apprenticeships/Hands-on Experience
Some states require you to complete hands-on, real-world training known as an apprenticeship or internship. This practical experience, which takes place in a real, working salon, spa, or other professional work environment is separate from your training program, which is usually conducted in a simulated work environment. If your state requires an apprenticeship, you might be paired with a mentor through your esthetics or cosmetology program, or you might have to find one yourself. Any wages you earn will likely be less than what you'd make as a full employee, but you'll receive valuable on-the-job training that even the best school simply can't provide in a classroom setting.
In some states, you can substitute your required training hours for apprenticeship hours. If you choose this option, and if your state allows it, be prepared to spend much more time training. Virtually all states that allow this substitution require more apprenticeship hours than traditional training hours. Most states, in fact, require twice as many apprenticeship hours than training hours.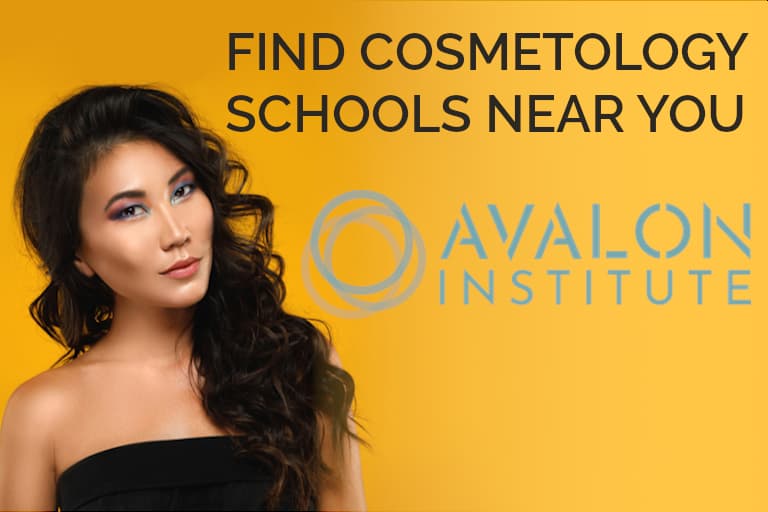 sponsored content, school availability varies by location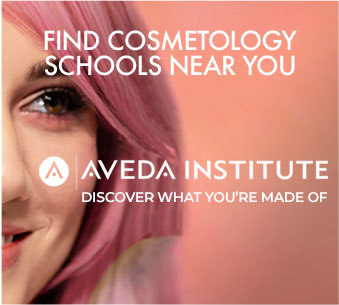 sponsored content, school availability varies by location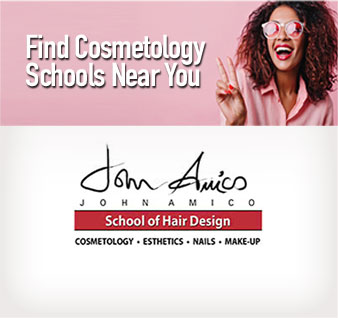 sponsored content, school availability varies by location

sponsored content, school availability varies by location

sponsored content, school availability varies by location

sponsored content, school availability varies by location
Continuing Education and Maintaining Licensure
Just as each state has its own regulations regarding training and licensing, the states also set their own requirements for keeping your license in good standing. In most cases, you'll have to renew your license throughout the course of your entire career. In many states, renewal takes place every year or every other year, sometimes on your birthday and sometimes on the anniversary of the date your license was granted in the first place. A handful of states require renewal in different time increments.
In many cases, you'll have to complete extra training hours in order to get your license renewed. They'll be similar to the training hours you completed to get your license. The average is about six, but some states will require 10 or more. You should also expect to pay a fee for renewal. There is a broad range of fee amounts depending on where you live. In some states, the cost is as low as $20 and in others, it's more than $100. For more complete information, visit the individual state pages, where you'll find exact and up-to-date information on the specific requirements, fees, and standards for your state.
What is the Difference Between Licensing and Certification?
The terms "license" and "certificate" are often used interchangeably, but they are not the same thing. In states that license makeup artists, licenses are mandatory—you can't work without one. Certification, on the other hand, is voluntary. You might choose to pursue certification to stand out to potential employers, to receive supplemental training in a specialty, or because a specific employer requires it.
In short, states award licensure once you've completed a recognized program, satisfied the state's training hour requirements, and passed all necessary tests. Certification demonstrates that you've sought and completed extra, supplementary, and often specialized training. You can work as a licensed makeup artist without certification, but even if you get certified, you typically can't work without a license.
ExpertRating, for example, is the exclusive skills certification provider for top freelance sites like Upwork. Many makeup artists pursue ExpertRating certification to boost their marketability as independent contractors. Other common certifications are industry-specific, like special effects makeup certification, photoshoot makeup certification, and theater makeup certification.
Makeup Artistry Schools in Your State
Commercial Career