How to Become an Electrologist
With a career in electrology, you will use specialized equipment to help clients who have one specific goal: removing unwanted hair permanently.
Electrologist Job Description
As an electrologist you'll use electric technology to damage your clients' hair follicles, which permanently removes unwanted hair in that area. Electrology may be performed on many parts of the body, including the face, legs, bikini area, and the back.
There are three types of electrolysis, all of which deliver a mild electric current through a thin, needle-like probe to alter follicles under the skin.
The first is galvanic electrolysis, which uses a direct electrical current to cause a chemical reaction that degrades the follicles until they're incapable of regrowing hair. Proven, reliable, and effective, the galvanic method is also incredibly slow, which is the main reason it has fallen out of favor.
The second method is called thermolysis, which uses a high-frequency current that damages the follicle not with chemistry but with heat. It's not as reliable, particularly with coarse hair, but it's incredibly fast in comparison—just one to three seconds per hair compared to three minutes or more with the galvanic method.
The third method is called blend, which combines both heat and a galvanic chemical reaction to prevent hair growth. It takes longer than thermolysis—about seven seconds per hair—but it works well for all skin and hair types.
As an electrologist you'll perform these treatments and also consult with clients to determine which method, or combination of methods, is right for them. You'll examine your clients' progress as they continue through the many sessions that are required for electrolysis to work and make adjustments to your treatment plan along the way. Like all fields in cosmetology, you'll also maintain, clean, and organize your equipment, tools, and workspace.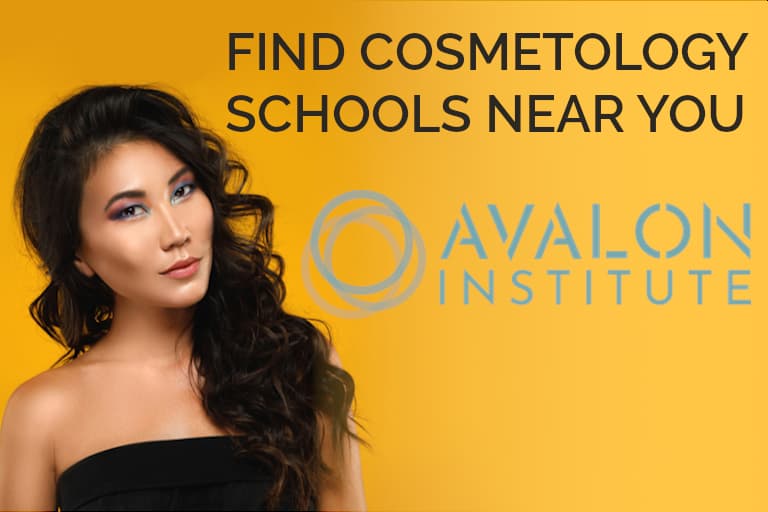 sponsored content, school availability varies by location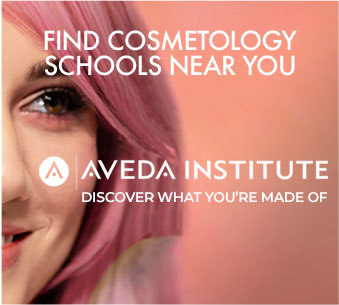 sponsored content, school availability varies by location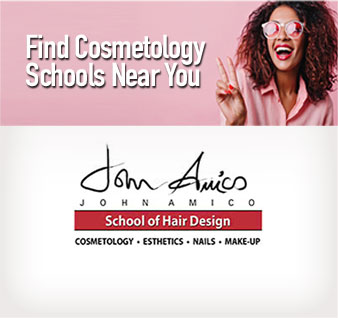 sponsored content, school availability varies by location

sponsored content, school availability varies by location

sponsored content, school availability varies by location

sponsored content, school availability varies by location
Careers in Electrology
If you search for "electrology near me," you'll likely find that many of the results are for electrology clinics or individual practices that focus solely on electrology. Some facilities, however, do offer combined services such as skincare and electrology or electrology and laser hair removal.
Read on to learn about the specifics of the types of careers available to you.
Work in an Established Electrology Clinic
In most cases, you won't open a business right away and will instead concentrate on your crucial first months and years gaining real-world experience and building a client list. It's critical to choose a school that offers career services and maintains relationships with local electrology clinics because they're good starting points for new graduates. An apprenticeship at an electrology clinic can also lead to a full-time job.
Work in a Spa
Spas offer nearly every cosmetology service imaginable—including electrolysis; often these services are associated more with wellness than with beauty. You might also work in a medical spa, or medspa, which is a spa that includes specialized medical equipment and a physician on staff. Medspas are common in states like Colorado and California, which regulate laser hair removal as a medical procedure.
Work in a Dermatologist or Other Medical Office
Many dermatology offices offer hair removal among their service offerings, and some of the bigger ones even operate entire hair removal departments. As such, you could land a career in a dermatologist's office or even a medical facility such as a plastic surgeon's office. Because many electrologists are also licensed estheticians—cosmetic skincare specialists—and dermatology is the branch of medicine that deals with the skin, the two professions can complement each other well.
Open an Electrology Shop
Opening an electrology shop is usually reserved for skilled and experienced pros with enough cash and clients to support an independent business. However, if your goal is to open a shop as soon as possible, look for an electrology school that offers courses in marketing, finance, and business.
As a shop owner you will do much more than electrolysis—you will market your business, hire staff, manage finances, and buy your equipment and other supplies. Having your own business is challenging. You will work hard, but also have the satisfaction of being the one who calls the shots. You might even make more money if your business is successful!
Opening an electrology shop can take as little as $10,000—which isn't a lot compared to the money it takes to start other businesses. If your finances are limited, consider pooling your resources with a similarly trained business partner—an esthetician, for example.
Become an Instructor
After you gain experience, you might want to teach the next generation of students by becoming an electrology instructor. You might work solely as an instructor or moonlight as an instructor while also working in the field.
The requirements for becoming an instructor vary by state, but you're often required to earn a special certification in order to be able to teach. Also, many states require instructors to pursue specialized continuing education credits as part of their periodic mandatory license renewal.
Teaching requires a sound knowledge of the field and the ability to communicate. You will also need patience, since not all students learn at the same rate.
Electrologist Salary and Career Outlook
Like so many other specialties in the field of cosmetology, what you can expect to earn as an electrologist will vary depending on where you work, the number of hours you work, and whether you own a shop. Data is incomplete and scattered, but here are salary statistics from three different sources:
The career outlook for skincare specialists as a whole is excellent. The Bureau of Labor Statistics predicts job growth of 11% between 2018–2028. This is more than twice as fast as the average projected job growth for all other careers.
Electrology Schools in Your State
Commercial Career